June 2013 – Whats the Point of going to Church?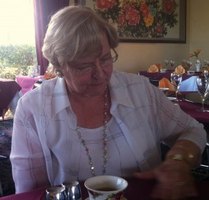 Recently on a cold winters morning Betty and I were enjoying a cup of Tea in our lounge room using our Royal Albert set given to us as a farewell gift from the Paradise Assembly of God in 1986.

It always brings back wonderful memories of the exciting years working with the Paradise ministry team and my brother Andrew Evans. 
It was my home church which I attended as a boy and received my call from God to serve as a missionary. To think that from such small beginnings God would use us to be a part of the growth of this mega church was truly a blessing.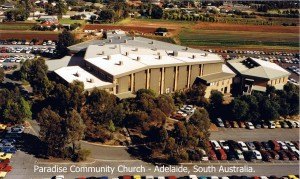 Of course it didn't just happen. There were many years prior, of hard work by numerous Pastors who served the Church over the years. 
As Betty & I were chatting about the good times our thoughts focused in on the subject of Church attendance. As a Pastor, it always made me feel sad when people stopped attending church. I would work hard in trying to get them reconnected.
Both of us have attended Church all of our lives and so the discussion developed into, "why do we attend and why do some depart?"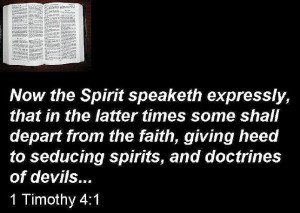 I raised the question because The Bible says in 1 Timothy 4:1 "Now the Holy Spirit tells us clearly that in the last times some will turn away from the true faith……" 
In another alarming passage in Matthew 24:10-13 it says: At that time many will turn away from the faith and will betray and hate each other, and many false prophets will appear and deceive many people. Because of the increase of wickedness, the love of most will grow cold, but he who stands firm to the end will be saved.
We are aware that some who fellowshipped with us are no longer there. Hopefully they have found another community of  faith in which to live out their spiritual lives.
Unfortunately some have drifted from the Lord or deliberately turned away. Others may have become entangled by worldly values or have fallen into moral problems. They are no longer living as Christians or attend a place of christian worship.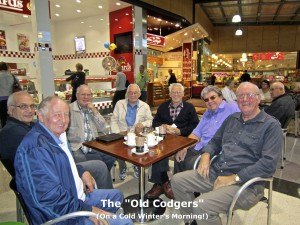 I posed a question to some male friends whom I call "Old Codgers" – this was the question – "Why do you go to Church?" I was intrigued to hear their answers which I requested be answered honestly and from the heart, rather than a religious response.
There were honest answers – Habit, (having attended church on Sunday all their lives) Christian Culture – a directive from God's word quoting Hebrews 10:25 – to Worship God – to 'hopefully' hear from God.
There was even a sigh, and one was honest enough to say "I find listening to the Gaither's music at home more beneficial than going to Church."  To which someone replied "you can do that any day of the week"! Yes, modern media makes available the best of the best in both preaching and hymnology. So whats the point in going to church?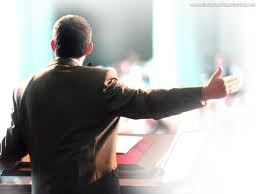 No doubt some go to Church because they like the preacher. There have been some great preachers across the world stage in the last 50 years or so. Some of them commanded huge audiences like Billy Graham while others captured my imagination when I was a young man in Bible College.
As an Evangelist I thought Oral Roberts had it all! His sermon on David & Goliath was a classic and gave me a springboard for one of my early sermons. If you can spare 9 minutes of your time to watch this video it will take you back in time when preaching was an art form. You'll find his style fascinating and commanding as he preached under the anointing of the Spirit in those great tent meetings of the 1950s.
Attending Church may appear to be on the decline in the traditional churches but you don't have to look far to see the enormous interest in church attendance amongst pentecostals especially in emerging countries.
As a matter of interest I posed the same question on the internet social media network of Facebook and was fascinated by the many positive responses. One person gave me a comprehensive list of 99 reasons why they go to Church, all positive.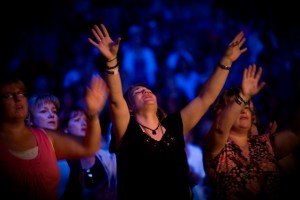 As my wife and I talked about our own personal journey, it was clear that our motivation to attend church was primarily to worship and hear from God. Over the years it has been our privilege to lead the church in worship and to preach God's Word. In fact every week I would spend many days and long hours waiting upon God to hear from Him, so that I could preach with annointing what He wanted to say to the Church.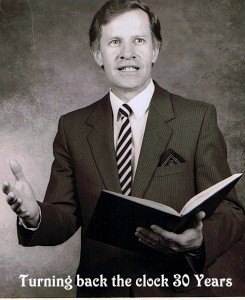 I was very conscious that hundreds of people and sometimes thousands were coming to church each Sunday to hear "God speak" to them through me. I took it very seriously and wanted to be sure I had the mind of God for the congregation. I realized that for some reason God had chosen by the foolishness of preaching to save some. 1 Corinthians 1:21.
When I go to Church, I also expect to 'feel' God. I expect to feel the presence of Jesus through the person of the Holy Spirit and I get disappointed if I leave without that connection. It's what I desire when I go to church!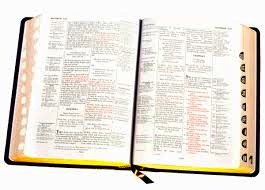 I expect the Pastor to have done his 'homework' in prayer and waited upon God for revelation. Even if the music is not to my liking or too loud, I press in and ask the Holy Spirit to speak to me through the sermon.
Inevitably I come away with a thought or a Word that encourages my heart and soul and sometimes brings correction to my life. 
But now from a perspective of a recipient or congregational member, I value more than ever the mind of God expressed through His 'Presence' in a church service. Jesus said "For where two or three are gathered together in my name, there am I in the midst of them". Matthew 18:20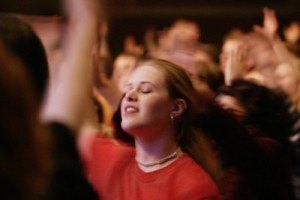 You see, the Holy Spirit is ever present in His Church and wants to fill us afresh when we come together as the Church. It is the Holy Spirit who wants to fill us and bless us with His presence. I love the 'Presence' in the communion and I love the 'Presence' in the fresh infilling of the Holy Spirit.
There is no emotion on earth that can compare to the infilling of the Holy Spirit. He is our 'Paraclete', our advocate our counsellor and comforter. He is the one who empowers us to be His witness. Jesus said "You shall receive power after that the Holy Ghost has come upon you". Acts 1:8. He is With you in conviction. He is In you revelation and He is Upon you in demonstration.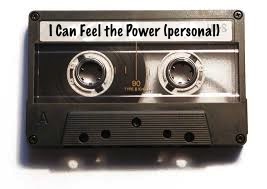 Some years ago my son David wrote and sang a song about the Holy Ghost. He gave me a rough copy of it on a cassette tape. I cherished it and played it over and over again in my car until it was nearly worn out. For me it seemed to carry a 'presence' of the Holy Spirit as I listened to its lyrics and music while I drove. (Perhaps it was his grandfather's anointing coming through as TL Evans had a strong love for the person of the Holy Ghost).
This month I decided to preserve the recording and copied it to my Youtube channel with David's permission for posterity. Its not as professionally recorded as David would like but I want you to hear this version as it means a lot to me!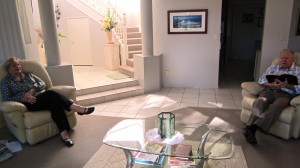 So in conclusion why not take the time to tune in now to the Holy Spirit's love for you as you listen to this digital recording I made from that old Cassette.
Open your heart to God now as you listen to this video on your iPad or Computer and see if He will not bless you. If you are in 'your secret place' you may like to lift your hands in worship or touch the screen with a finger of faith and sing along with the lyrics on the screen. You will find the Holy Spirit will bless you and fill you with His presence!  
Be Blest!
As you prepare for Church this Sunday, prepare your heart and expect to feel and hear from God. His presence will sustain you in an increasingly secular world.
Please follow and like us: