Fred and Betty's Resources
In our early years of ministry Betty & I used to sing duets together as we travelled around the country promoting the missionary cause.
During our missionary career we used this medium of music to teach choruses and hymns to the local New Guinea people .
As time went by to our surprise the requests for these old recordings grew amongst the older generations  and so I converted them to CDs from our early tape recordings!
They are listed below should you desire to purchase them. Many of the songs are from the charismatic era of the 1970s.
In 1988 Betty wrote the book "To Run With His Promises"  which is about the life story of my father TL Evans' ministry.  
It is an easy read that will inspire you. The cost is $10 To purchase same please write to Mrs Elizabeth Evans, 8 Mahogany Drive, Albany Creek. 4035, Australia.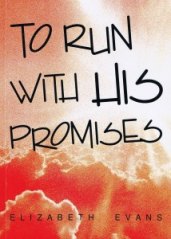 TO PURCHASE  CDs WITH YOUR CREDIT CARD
Click on the Add to Cart button and you will go a PAYPAL page that has HEARTFELT MINISTRIES INCORPORATED as the heading.
Just follow the prompts.
TO PURCHASE WITH A CHEQUE
If you prefer to send a cheque then please contact me via email at fred.evans@iinet.net.au.
Thanks, Fred