The Spirit of the Lord in now Upon Me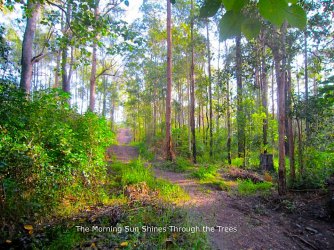 All of us have a purpose in life.
The problem is we don't seem to recognise it.
The secular world that we live in has so subliminally influenced us that we relegate the spiritual world to others.
But the fact is we are all spiritual beings. 
Sometimes during my morning walks whether it is through the Bunya State Forest or walking the suburban streets of Bridgeman Downs where I live, I get an unexpected yet distinct spiritual impression to sing a song or quote a scripture or perhaps pray for someone that comes to mind.
You see its the way God uses us to bless others.
We are spiritual beings as well as physical.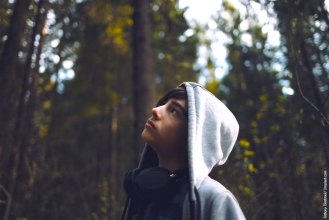 I don't know why, but I think it is the way God uses us  to perhaps bring a word of encouragement to someone that we will meet during the day.
Maybe its God prompting us to intercede in prayer for someone who needs the Holy Spirit's support.
Strange as it may seem I have come across rank unbelievers who God has used to speak and bring hope to the needy.
After all if He could use an Ass to speak to a prophet why can't he use 'unworthy' people like us? Numbers 22:27-29
But He does!
I have learned to recognise that God speaks to us all the time.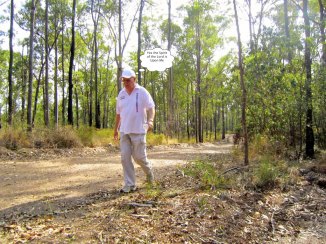 He is trying to get our attention and wants to help us in our journey we call "life".
It amazing but He wants to use you and His Spirit is upon you.
Don't pass it off as a figment of your imagination, but learn to recognise when He is speaking to you.
Perhaps the Lord is trying to get your attention?
In this song is a direct reference to the words of Jesus from Luke 4:18 which says;
"The Spirit of the Lord is on me, because he has anointed me to proclaim good news to the poor. He has sent me to proclaim freedom for the prisoners and recovery of sight for the blind, to set the oppressed free".
Sing it if you remember it. Over and over again. The Holy Spirit has a purpose for your life!
The Spirit of the Lord is now upon me

To heal the broken heart 

And set the captives free

To open prison doors

And make the blind to see

The Spirit of the Lord is now on me.