September 2013 – Life Goes On!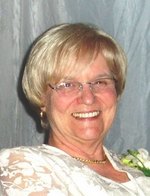 Fred and I have bartered over activities this month and I find that my part of the bargain is to start off his monthly blog. For the life of me I can't remember what my end of the bargain was but I hope I enjoyed it!
Fred wants me to talk about the conclusion of many hours of work in the production of a missionary story featuring Evelyn Westbrook who spent 40 years in Papua New Guinea. This enterprise has been part of our lives for over a year.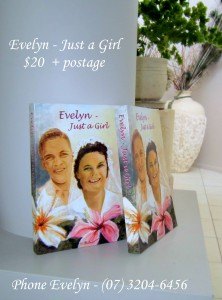 Evelyn's story was one that needed to be told as it holds history of the genesis of the Assemblies of God in Papua New Guinea, obedience to the call of God, and God's bountiful faithfulness. 
At my age I notice that days, weeks, years and a life time, rush by with increasing swiftness, and are gone.The printed page is able to capture the wonder of life especially as it is lived in a partnership with an Almighty God. 
For several years I encouraged Evelyn to write her story, however in 2011 I came to the conclusion that I had better get on with the job myself. There followed many hours on the phone, the swapping of scribbled pieces of script through a intermediary, adjustments and corrections and proof reading by several friends.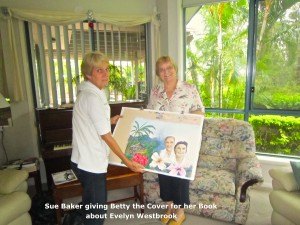 The book title,"Just a Girl" perhaps plays a little on the somewhat androcentric culture of church life at the time, and Evelyn's personal insecurities about herself. It shows the overcoming power of  Scripture when "I can do all things through Christ who strengthens me," is taken on board. 
The book finally went to print this month and we celebrated with a 'thank you' lunch with those who helped and encouraged its production.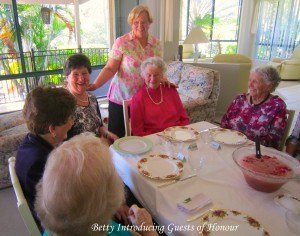 My cousin Sue Baker had produced the pretty pastel for the cover from a tiny old wedding picture, and her colorful imagination.
We thanked Edith Averill, Joyce Bartholomew, Pearl Badham, Gwyneth Muller and Lee and John   Gardener.
It was a good to have Les and Betty Beech, the parents of Greg from Panther print with us. George  and Nancy Forbes called in by phone and Betty Armstrong sent her greetings by email.
Cyril and Evelyn are self marketing the book, which is selling for $20. I'm sure you will be able to purchase a copy at our  Queensland State Conference in October.
Look for the  lady with pretty white hair and a brightly coloured string bag. She will have copies of her book in her New Guinea bilum. Fred and I will be at conference on the Tuesday and I will get copies of the book from  Evelyn to sell for her.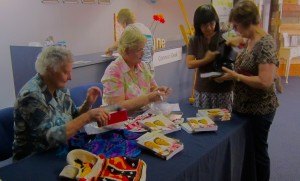 If you are not attending conference maybe you could give your pastor $20 to collect a copy for you!  
Cyril and Evelyn may be contacted on (07) 3204-6456 or email at cgemwestbrook@optusnet.com.au
Some other great news happened this month. Mary & Dan (son in law) have decided it was time to buy a larger house for their growing family.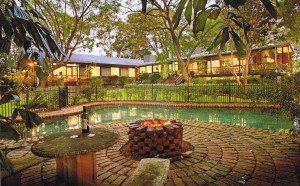 With three teenagers living in their Sandgate cottage, living space was becoming a major priority for their family needs. Much prayer and thought was expressed and miraculously the Lord has provided!
A bigger house became available on two and half acre of land at Bridgeman Downs.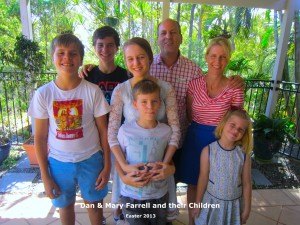 Normally such an acquisition would have been impossible for their budget but miraculously the owner accepted an offer that was substantially lower than the reserve price for auction, and a contract was signed. The settlement is at the end of October. Betty, who keeps an eye on real estate trends exclaimed to Dan "It must be God".
The house and property is ideally suited to their needs with space for all the family and possibly a residence for the grandparents sometime in the future.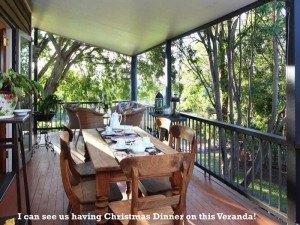 Now that is prophetic! lol
With sweeping wide verandas overlooking a private garden and swimming pool it will provide a wonderful base for the family and only 10 minutes from their christian school and church. 
If you are interested, Dan & Mary's renovated seaside cottage home is now on the market for $645.000 ono. It's location is ideal for a cashed up retiree or someone seeking a life style genre with close walks to cafe's, restaurants and Sandgate train station and town centre.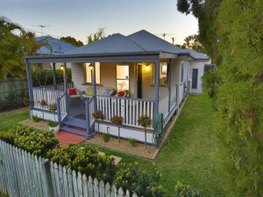 It has 3 bedrooms plus 4th bedroom/studio. Lovely gardens and entertaining area. Polished hardwood floors and European appliances. It has an amazing men's shed and room for a boat or caravan.
The home has a two street access with rear electric gate. Genuine CrimSafe security on all windows and doors. Insulated ceiling and floor. Energy efficient reverse cycle air-conditioners, fans and instantaneous hot water. I feel like buying it myself! lol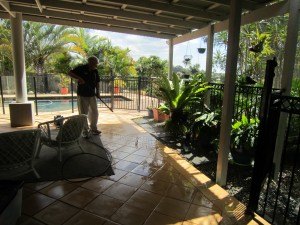 On our home front I have been trying to attend to spring cleaning, but to be honest I am "over it". I have too much to do attending to personal ministry and hobbies.
Meeting with the "Old Codgers" every week helps to keep me young in spirit. Human interaction and fellowship is good for the soul and helps to keep you balanced and in the firing line. It's healthy and great for the brain as well.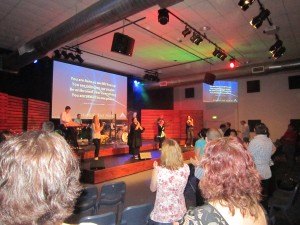 Our Church at Albany Hills has recently done some upgrading of its facilities, installing modern coloured lighting and huge video screens on it's new stage.
It is attractive and pleasant on the eyes. it's artistic value is just another way the modern church uses technology and art to communicate to this modern world. The ambience of yesteryear was stained glass windows depicting the stories of the Bible. 
However, as attractive as it is to the human senses, nothing can take the place of the tangible presence of the Holy Spirit in the human soul. This happens when the church comes together in unity, with spiritual hunger, expectation, faith  and a prayerful attitude.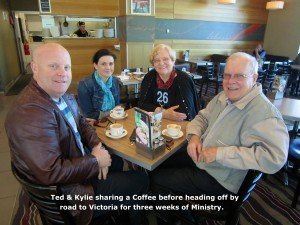 Ted and Kylie are still on the road in itinerant ministry. I am amazed that they continue to love it so much as they travel the country ministering to large and small assemblies alike.
It must be a season of special annointing upon them as they are in much demand as they take their message of Faith with Praise & Worship around the country. They are good value for money, a double act that will uplift your Church with annointed preaching and music. They support themselves through "Love Offerings" and individual support through loving sponsors who believe in their ministry. I know they have plans to minister in India and PNG and Africa next year but it all depends on faithful sponsors. It reminds me of the days when as a Missionaries we had to raise our personal support. It was an exercise in faith which reminds me of this song that Ted sings on his latest album.
On October  14th  Ted & Kylie are flying to Vietnam to minister in a Bible College and International Fellowship in Hanoi. They will be engaged in ten days of intensive Bible teaching and worship ministry before flying to the United States where they will be ministering also. Please pray for them!
All this takes resources of course and if you can help, be it the 'widow's mite' each month, it all helps to keep them on the road serving Jesus and His Church: tedevansministries.com Check it out!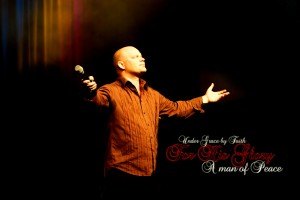 To conclude this month's post, here is one of my favourite music tracks based on a verse from the Psalms, from one of our son David's albums.
He went through some deep and dark waters a few years ago and found the grace to overcome the pain of betrayal and rejection. 
The haunting tones of this song will identify the human struggle we all have with sin and our propensity to try and hide from God, which of course we can't.
 The cry of faith calls out to God "Restore Me" which this song illustrates based on the scripture from the Psalms which says;
"The LORD will perfect that which concerneth me: thy mercy, O LORD, endureth for ever: forsake not the works of thine own hands". Let it minister to you: 
  While you listen will you pray for him and his wife Rachee as they look to the Lord for the guidance and resources needed for their on going ministry in America.  You can follow or support his ministry on his Web site: www.davidevansministries.com Check it out!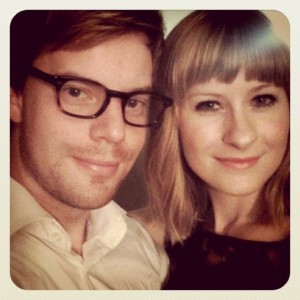 Our youngest son Phil has recently changed his employment and continues to use his artistic gifting in graphic design in a business at Teneriffe, Brisbane. Its always good to catch up with him and his beautiful wife Emma. If you are needing any professional design work check out his web site at www.philevansdesign.com
We trust your September has been good and that October will be blessed. We greet you in the love of Christ. 
Please follow and like us: