Norm & Ros Bradshaw – Missionaries Worthy of Honour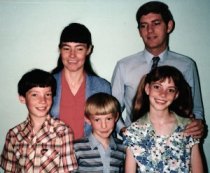 Many years ago while pastoring at the Klemzig Assembly of God, a fine young couple came to my notice as they exhibited by word and action a desire and willingness to serve God through the local church.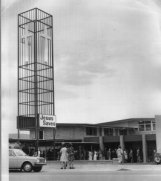 Both had an aptitude for academic achievement with excellence and I'm sure could have secured for themselves lucrative success in the secular world.
However there was a "call" upon their lives and although it was not clear at the time they demonstrated, that life is what you make it by serving wherever they could.
Roslyn and Norman Bradshaw have been active members of the Paradise Influencers Church (formerly Paradise Community Church/Klemzig Assembly of God for over 40 years).
They were involved in Children's Church Ministry, New Christian Growth Classes and Home Group Ministry.
Betty and Norm worked together in the rapidly growing children's programme that included a production of the "Music Machine" musicale.
This song in particular captured the sentiment of many in its rendition of the fruit of the Spirit called "Patience". It became the post popular musicale production in the history of the Klemzig church.
Betty says she may have had the drama flair but Ros had the brains!
Although attracted to missions, with 3 small children under 5 there seemed little opportunity to be involved until late 1980/81 when an opportunity to explore the calling arrived in the form of an invitation to teach the children of missionaries Pontas and Mavis Pardede in Indonesia for a period of 6 months.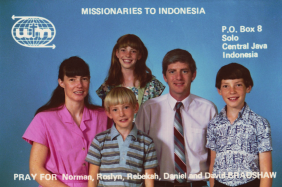 The result of this invitation was that the Bradshaws spent six months in Indonesia in 1982 teaching Pontas' children and being involved in local church work to the extent that their lack of language allowed.
During this time Norman received a clear call to return to Indonesia as a full-time lecturer at the Solo Bible College.
After discussions with Pontas the decision was made to return to University in Adelaide to obtain a Bachelor's Degree in Theology before returning to Indonesia.
Thus began a period of almost seven years of preparation during which time, both Norman and Roslyn obtained degrees in Theology and Post-Graduate Diplomas in Education.
They were accepted as missionary candidates by the AOG World Mission and arrived back in Indonesia in August 1989.
The rough and tumble and self-sacrifice of missionary life did not deter them.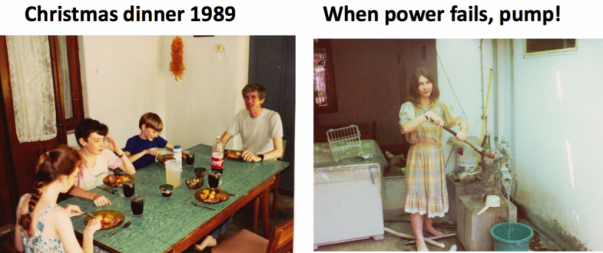 For the next five and a half years both Norman and Roslyn served as lecturers at the Solo Bible College, training students and preparing them for ministry in new church plants while at the same assisting in the establishment of churches around Indonesia.
Roslyn was also involved in providing leadership training for home groups established from the church that was based at the school campus.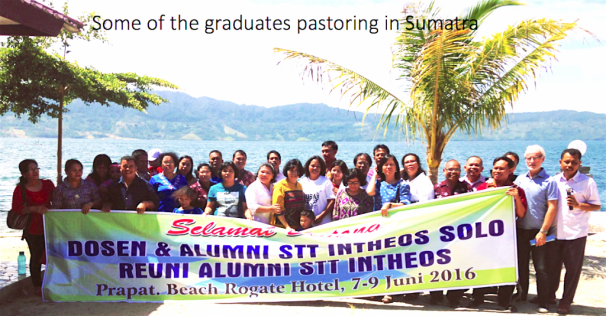 Solo Bible College was a strong church planting college as well as running a teacher training program for religious teachers in government schools.
Many churches were established from the school throughout Central Java, Sumatra and West Kalimantan.
Smaller numbers were also established as far away as Timor and Papua.
Graduates from the college not only planted churches but also became lecturers in Bible Colleges and were involved in the Religious Department of the Indonesian Government.
In more recent years, some graduates have established their own Bible Colleges and Christian schools while others have entered as elected members of regional Parliaments.
In late 1994 Roslyn and Norman returned to Australia following some gentle persuasion from the Indonesian Government (their visa was cancelled).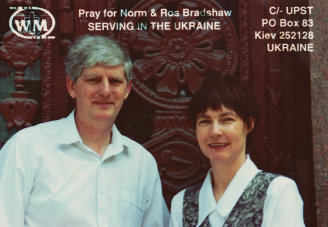 Not sure as to the next step the Bradshaws spent 12 months in Australia during which time Norman's mother passed away and Norman spent a year obtaining a Master in Education Studies from the University of South Australia.
In 1996 Norman and Roslyn went to Ukraine to work with the Ukrainian Evangelical Theological Seminary.
Initially this was intended to be for six months but due to necessary changes to the structure and education program of the college this was extended indefinitely.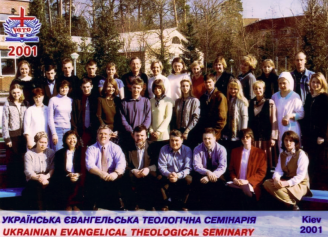 The next 8 years were spent helping develop the college from a small college with a majority of expatriate part-time lecturers to a fully accredited inter-denominational college offering degree level programs.
This involved identifying and training national lecturers and Roslyn developing a modernised student ministry program.
In 2004 the Bradshaws began a work directed towards a Muslim unreached people group, the Crimean Tatars living in Crimea.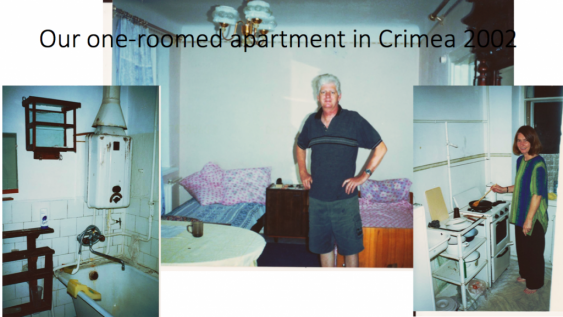 The next four years were spent in training, preparing leaders and establishing mission support from the Bible College in Kiev.
In 2008 the Bradshaws felt released from the work with the call to a Ukrainian Church planter to complete the church plant.
They returned to Australia in 2008 and the Crimean Tatar Church was planted in the following year.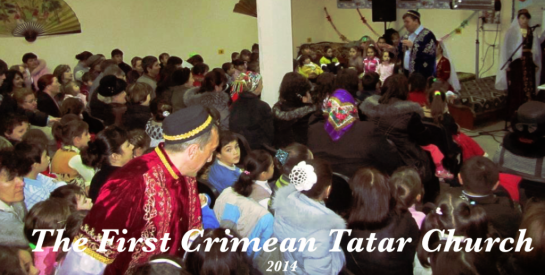 Following their return to Australia 2008, the Bradshaws remained associate missionaries with the Australian Christian Church International (ACCI) working out of Influencers Church Paradise.
They made regular visits to Indonesia helping to strengthen the Solo Bible College and building several churches and a Bible College in Central Java.and churches in West Kalimantan.
They also worked in Malaysia at the Bible College of Malaysia in Petaling Jaya.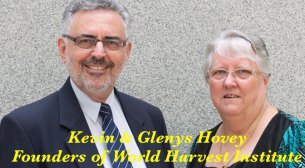 Throughout much of their ministry life Norman and Roslyn have maintained a working relationship with Pastor Kevin Hovey and the World Harvest Institute training the future generation of missionaries.
Norman and Roslyn formally retired from supported missionary service in September 2016 and are now based in Adelaide at Influencers Church and continue to be involved in teaching and preaching in cross-cultural environments.
This couple is worthy of our honour and esteem even though they would never seek it for themselves. Well done Rosylyn and Norman.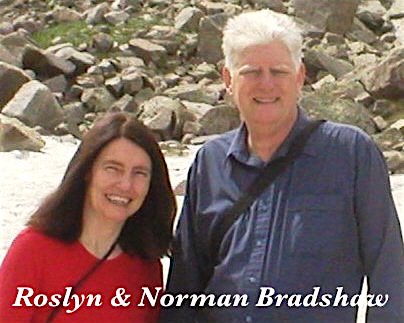 Please follow and like us: