September 2010 – Spring is in the Air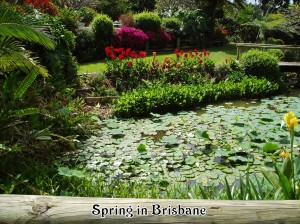 What a glorious time of year is September-especially in Queensland where the truism is beautiful one day and perfect the next.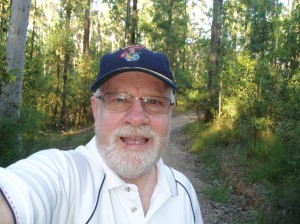 The winter grayness is replaced with the colours of spring and Fred's sneezing on his early morning  bush walks  heralds the arrival of the pollens. We have lots of blossom in the garden, but has anyone else noticed the absence of bees? Our personal family journey also feels like the emergence of spring after a time of winter- much more laughter and smiles.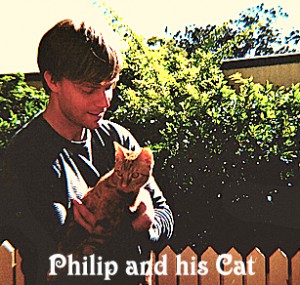 Our youngest, Philip is all smiles. We visited the newly weds in their cute city apartment and enjoyed the atmosphere of contentment and love, and a lovely meal cooked by Emma. Phil is also enamored with a ginger cat called "Prime", which is something new!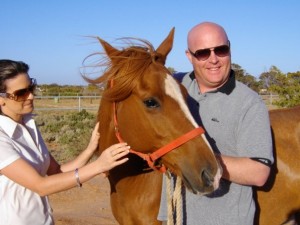 Ted has always been the animal lover in our family. Thankfully, Kylie loves the horses as well. Ted is also blessed to have his friends Barry Olsen and Shireen with him in Whyalla.  They enjoy horse riding together along the beach front. Ted and Kylie have the boys with them for the September holidays. That is always a special time. The Whyalla Family Worship Centre is going well and all is good.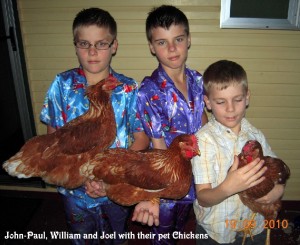 Talking of animals, the Farrells three chickens have started laying – 3 eggs a day. Dan made the coop with his boys and it is a master piece!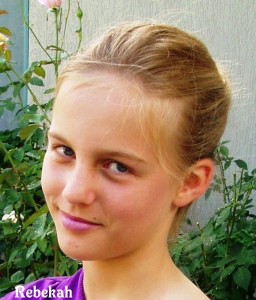 The other event in the Farrells household is their teenage daughter Rebekah is attending her first youth camp with the young people from Nexus. We remember how significant in our spiritual journey the youth camps were in our lives – Fred at Cudlee Creek in the Adelaide hills and me at Burleigh Heads on the Gold Coast. We pray that Rebekah will have an amazing encounter with God.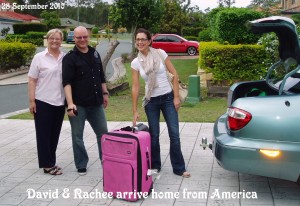 What a joy it was to welcome David home from USA this week. He brought with him a beautiful young lady. Upon his arrival, in God's perfect timing, he received conformation that his USA ministry Visa has been granted. He will be part of the ministry team at the large Calvary Assembly of God in Orlando Florida. David has just finished recording and producing an Album for Calvary called "Rise" as an evangelistic tool. If you would like to view the Calvary web site just click on www. Calvary Assembly of God


On our church front, our home church www.Albany Hills Christian Church continues to do well. This years special offering was about $50,000 so the car park etc will have lighting installed. We will be a church of light in more ways than one.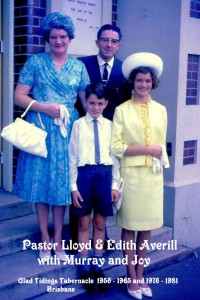 This month, a great number of young and old gathered to celebrate the home call of the much loved Pastor Lloyd Averill. It was hosted by Nexus church where Pastor Averill's  son Murray Averill is the senior pastor.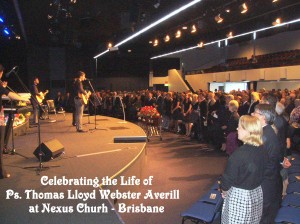 There were points for contemplation on many fronts for all who attended. These were, the long and faithful devotion to marriage, the influence of a Godly father to his children, the respect of the young grandchildren, the passion for the work of God, and the dedication to Godly personal living. He was one of the best our movement was blest to have. We salute him as a true champion of the faith. Farewell Pastor Averill 2 Timothy 4:7-8.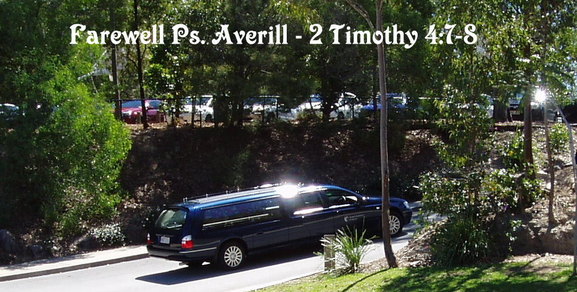 There was another celebration of the home going of another great Assemblies of God pioneer this month. Mrs. Olwyn Merripor of Bowen was called home last week. Olwyn's grandmother Mrs. Yasso was a foundational member of the Bowen church. She was contempory with Mrs. Dennis and Wyn Spoor (Betty's Mother) in the 1930s.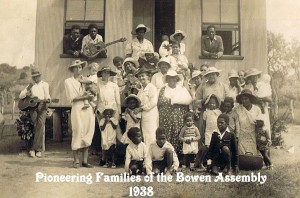 The great Power family spread its spiritual influence in many directions of North Queensland. Olwyn was the organist at Betty's Mother's funeral. It was wet season and waiting for water to recede caused the coffin to be delayed for well over the hour. Olwyn kept on playing and singing! The coffin was finally welcomed with a standing ovation. Olwyn kept on playing!!! Olwyn has been the matriarch of the Power family for many years. I pray that someone will rise up to lead this great family into the future.
ne 70" alt="" src="http://www.fredandbettyevans.com/wp-content/uploads/2010/09/Lorraine-70.jpg" width="222" height="283" />Our sister in law Lorraine is facing a serious health challenge and is praying in faith for healing. She has known the healing hand of God on another occasion in her life, and we are joining her this time in this fight against Cancer. The doctors have no more medical answers for the aggressive bone cancer, so it is over to God; the Lord who Heals. We know God's grace is sufficient so lets just praise Him and thank Him for the Victory. We ask for your prayers for Lorraine, Andrew, Ashley & Jane, Russell & Samatha at this time.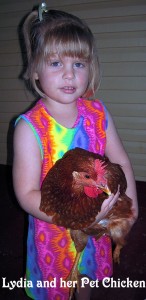 To wind up this post I must show you my favourite photo of the month. Lydia in her multicoloured spring time dress and her pet Chicken. Somehow she always captures my attention! She is gorgeous! You can click on any photo for an enlargement. By the way, I am slowly adding more pictures to the story About Missionaries Who Served in Papua New Guinea. If you have any old historic pics of AOG missionaries that served in that era  I would be most interested in browsing through them to possibly add.
Next month we should have some wonderful news for you so be sure to check out Fred and Betty Evans.com web site for the October post.
Blessings to you all and may the Lord who created the seasons, lift your spirit at this Springtime as you enjoy the gift of nature.
Please follow and like us: