Changing Seasons – Betty at Planetshakers!
By Elizabeth Evans.
This month I visited Planetshakers at the Brisbane Show Grounds Convention Centre.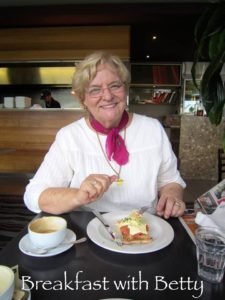 I thought to myself , "how good is this".  – Next year I will have attended church services for 80 years and in retrospect its all been such fun and I haven't been bored yet!!
My church life began in the Torres Strait where as a baby I slept at my Mother's feet as she peddled the pump organ. 
She had a thick heavy Redemption Hymnal music book. 
The Islanders knew the traditional church hymns through the Anglican church missionaries and to this day I haven't heard such harmonies, acapella style, as sung by the Murray Islanders.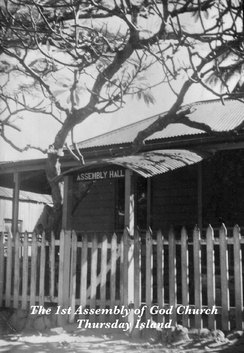 Sunday service in Thursday Island was held in our home and my Father preached the gospel message of a Saviour who forgives sin, heals the sick, baptisers in the Holy Spirit, and the need for repentance because Jesus would return and snatch away believers and save them from the wrath that was to invade the earth. 
There were noteworthy healings, especially in the Darnley Island communities who travelled by boat to attend church.
AOG churches in North Queensland sang from the good old hymn book led by the officiating pastor, who also preached, gave the announcements, presided over communion, gave the benediction and led the singing of the doxology.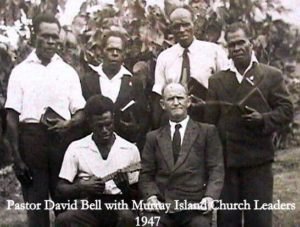 Some Assemblies' worship was accompanied by guitars, ukuleles and others by the organ, piano or piano accordion. 
Special songs were preserved for the "alter call" and I responded at the "penitent form" at the alter often to the singing of "Just as I am without one plea" or "Softly and tenderly Jesus is calling."  
Church services usually began at 11 O'clock and were preceded by Sunday school. 
All children attended the church service after Sunday school. 
There were often items prepared by talented members, some more talented than others! 
I remember to this day the impact of a simple item by Clive, sung without accompaniment in a small gathering at Gordonvale – "Pass me not O gentle Saviour, hear my humble cry." I was eleven and that prayer still rings in my spirit. 
Another memorable item to me was when a Melbourne soloist sang at Ps Leo Harris' funeral in 1977 – "He could have called 10 thousand angels, but he died alone for you and me."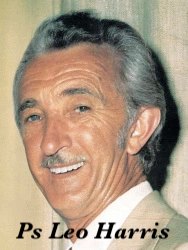 Testimony was often a part of the service and Spiritual gifts of tongues, interpretation and prophecy punctuated many services. 
Judgements on these were varied-inspirational, a word from God, laughable, or with indignation!. 
Converts were baptised in creeks or in the sea. 
There were no offering sermons as tithing was an established part of church life and offerings were set aside in advance of the service.
It was all fun and I was never bored.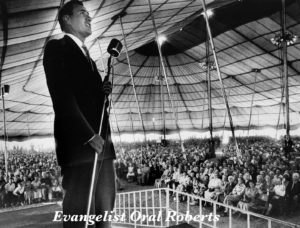 When I went to the city the Hammond organ, orchestra, and choir added a new dimension of worship for me.
I will never forget how I felt walking into Evangelist Oral Robert's tent crusade in January 1956 at his Sydney Crusade and hearing the Hammond organ for the first time.
Its harmonic tones reverberated across the giant tent in a magnificent sound of power and  grandeur, sending shivers through my spiritual being. 
Turn up the volume if you dare, because you'll love this old song played on the Hammond organ.
Sometimes I felt I had been translated to heaven and the heavenly choir joined us. 
The preacher always spoke from a biblical text.  
At this stage of my life fashion was an added interest. 
Church fashion exceeded by far the glamour of Melbourne Cup day, and gentlemen always wore a collar shirt and tie and most of them suits even in Queensland summer.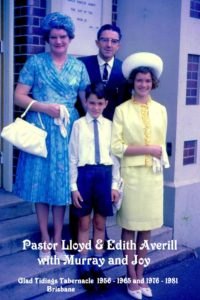 The difference between church and "the world" was integral church dogma.
AOG christians did not drink beer, go to the pictures, visit theatres, listen to music apart from Gospel, wear make up, dress immodestly, or use unseemly language and oh yes, all ladies wore hats and often gloves to Church.
My church life entered many "seasons". and it was all fun and I was never bored!
There was the "deliverance season" when it was not unusual to hear the preacher yelling, "come out thou foul spirt!" followed by screaming and guttural noises and the person twisting and rolling, and peaceful deliverance. That was scary!
There was a season of worship followed by free worship where we "chanted" our adoration to God  in our native tongue and also extended worship in tongues, to simple chord progressions. 
That was often heavenly!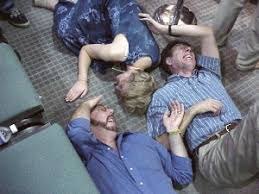 "Prostrations" was another season when people fell on the floor under the power of God. 
This often led to an alter filled with "slain bodies" and alter workers moving around with covers to keep everything modest.
I can remember the "words of Knowledge" season where sickness and situations were called out from the pulpit and prayer and encouragement were offered. 
Many people were blessed. 
Who can forget the "laughing" season when waves of laughter engulfed the congregation, and as laughter is a good medicine, it was an emotional  healing time for many. 
Some looked askance at this hilarity.
We can't miss out the "in the river" season where the pastor sometimes just stood in the pulpit unable to speak for the entire time of the sermon. 
That season perhaps went a little strange.
The "Charismatic Renewal" was perhaps the most notable changing season in my church journey. 
It heralded in singing Scripture in song to uncomplicated music, dancing and exuberant clapping, which caused us to be called the "happy clappers'. 
A hallmark was tangible joy that lingered well after the service was over.  
It heralded in significant church growth. 
The seasons of change have been an exciting part of church life.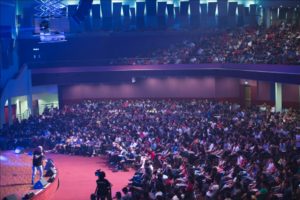 So that little retrospective journey brings me back to my Planetshakers visit this month and our current season in church life. 
Hillsong, Youth Alive and other church movements have enabled what was in my time a minority church life to become a worldwide phenomena extending across the nations and into the next generation.
I hear a lot of praying from my peers for a move of God and revival and I wonder considering the varied seasons I have been part of up to this time, what that will look like. 
Perhaps we are inclined to anticipate something from our past experiences. 
Perhaps God has in mind something new and perhaps if we look we will already see it!
At Planetshakers I saw thousands of a new generation of youth. 
There were no little dresses and tailored jackets, no hosiery, no chiffon blouses or high heals, no lacquered hairdos.  
There were jeans with holes in the knees, T- shirts, free flowing hair and pony tails, man buns and assorted caps on frontwards and backwards.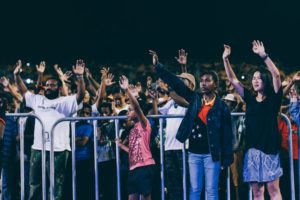 They were Islanders, Asians, Anglo Saxon, Indian etc in a display of egalitarian brotherhood. 
The music was loud-very loud! with flashing lights and skilful movement. The quality of musicianship and mixing was amazing.
The words were meaningful and uplifting to God. 
The dance to praise God released enormous energy and prepared the way for quite attention to God's word. 
The last night of the conference saw hundreds of youth at the alter seeking the Baptism in the Holy Spirit, and that was the most significant "tarry meeting" I have ever witnessed.
There was a question posed in a negative sentiment against Planetshakers on Fred's Facebook Church post "but what happens when the music stops?" 
I know what happens to the youth when the music stops.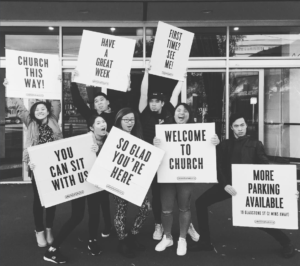 Many  young people  who are in the Sunday worship teams across our country are up when it is still dark preparing to lead us into worship – many for multiple morning services and back hours before church time for the evening service. 
Some are traffic directors hours before church starts. 
Some stand, rain or sun, hot or cold waving their signs of welcome to churchgoers. Some greet at the door. 
Some pick up kids from unchurched homes and bring them to church. Some cook a BBQ after church to raise funds to send these kids to youth camp. 
Many are in the prayer meetings, home or connect group leaders and youth leaders. 
You will see them hands raised in worship, and also swiping their electronic devices as they send off their tithe to God's house.
They are financial supporters of youth and mission. 
Church would not be the place that it is without their happy beautiful friendly faces.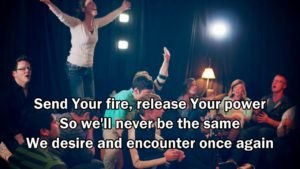 And about the noise and lights-I have found spiritual nourishment in spite of the noise by concentrating on the words which in many cases are amazing.
Following Fred's blog there were  comments of regret at the lack of holiness in midst of the noise. 
Holiness carries the meaning of being separated to God. 
Holy places and holy things and people are made such by people who decide to set apart themselves and things to God. 
Holiness can be found where a decision is made to make it so. 
People make a holy place by a decision of the heart towards separation unto God. 
Considering my journey of changing church seasons and being aware of differing cultures, we note that holiness takes on diverse forms of expression.
God is not static. Yes, He is immutable, unchanging in character, will and covenant promises. 
God can change his direction. Ps David Storer illustrated this in a sermon to pastors at Redcliffe recently.
God said Duet 2:3 "You have circled this mountain long enough, now turn right."  God's changing direction is noted in the "but nows" of scripture. Rom.3:21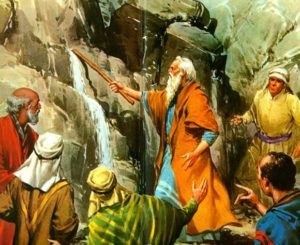 Can we be unaware of God's change of direction? 
Yes, Moses in one instance was told to smite the rock and a fresh water supply gushed out. 
Later when water again was needed God told Moses to speak to the rock. 
Moses repeated the old direction and smote the rock with great personal loss. 
Paul was completely convinced that his plan to eliminate the Christian followers was serving God until he was stopped in his tracks.
Quite frankly, personally, I love a hymn and a Hammond, but it will be lonely!
No way do I want to miss this noisy action packed season, even if I wear earplugs and sunglasses!
Let the youth roar – maybe their next season will be underground worship as they escape persecution from anti christian uprising.  
Let us be encouraging, join with  our next generation whole heartedly, and pray for the myriads of youth yet to be won for Jesus. 
My Hammond organ is not going to cut that!
Please take the time , open your heart , be thankful, and embrace what God is doing in this season.
In Conclusion, below is a video of Planetshakers Conference recorded recently in Asia with thousands of asian young people in attendance.
Take a listen and pray for these young people who are at the forefront of carrying the Gospel to the next generation & the next season. 
Please follow and like us: