February 2013 – After the Sunset comes the Sunrise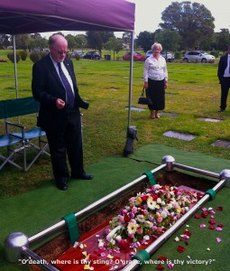 Two years ago almost to the day, our sky's were gray with the sun setting on the life of a loved one who some would say died before her time. The pain and sadness of losing my beloved sister in law Lorraine Evans, was felt by many. 
Have you ever heard someone say, after a profound loss: "I feel like I'm dreaming. I feel as if I am going to wake up and none of this really happened." I hear this when any kind of deep loss has been encountered — whether it be the death of a beloved, a relationship, a job, or a dream.
It is one of the ways we have of protecting ourselves from being overwhelmed by the intensity of the loss. We need time to reconstitute ourselves after a loss.
Indeed after the loss of his wife Lorraine, I watched my brother Andrew reconstitute his life through prayer, solitude and an ongoing commitment  to live for God. The Sun did rise again for Andrew and with it, a new friend, a new wife, new family and an expectation that God has a plan.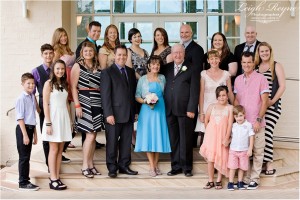 It was on the 5th February that we had the joy of attending my brother Andrew's second wedding. "How amazing" I thought, "that out of the pain, grief and loss of two years ago, such renewal & joy would bubble forth".
At the age of 77 and looking complete again, Andrew married Ps Del Robertson one year his junior, at the picturesque Sanctuary Cove Resort on the Gold Coast of Australia.
Now he had a whole new family which I too was excited about, because new members could be added to the Evans Family Tree, which is a hobby of historic importance to me. lol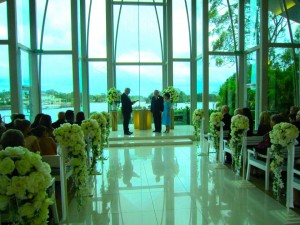 The Wedding service was beautiful. Ps David O'Keefe sensitively acknowledged the past contribution of both families as he introduced Andrew & Del to their new families.
The setting for the wedding was in the aesthetically beautiful Chapel of the Hotel Intercontinental on the banks of the Coomera river.
Here for your enjoyment is the brief video I made of that happy occasion which illustrates that romance is not dead and that the Sun does rise again after the darkest night. Doesn't the Bible say " Weeping may last through the night, but joy comes with the morning?" Psalm 30:5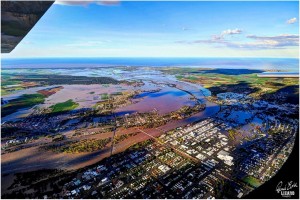 eg 300w, https://www.fredandbettyevans.com/wp-content/uploads/2013/02/Bunderburg-1024x683.jpeg 1024w, https://www.fredandbettyevans.com/wp-content/uploads/2013/02/Bunderburg.jpeg 1280w" sizes="(max-width: 300px) 100vw, 300px" />
The month of February will also be remembered for the rain that inundated the east coast of Australia while other parts of this fair land was consumed by bush fires.
How can one explain such contradictions of nature as fire & rain? Spare a thought for those who suffered in the devastating floods in Bundaberg Queensland and the horrendous fires of Tasmania.
How does one start again after such loss? I cant imagine the sense of emptiness the many families felt, who lost their houses & businesses to the rampaging waters and fires.
For some families the floods of February that inundated parts of Australia will be something to try and forget, On the other hand I think of those who were ravaged by bush fires in Tasmania, Victoria an New South Wales. Surely there must be better times ahead. How do you get over such tragedies?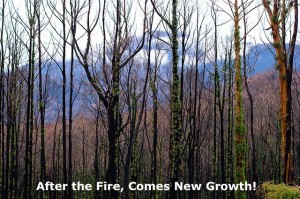 Each morning as I walk through my neighbouring forrest I am reminded of the cycle of life as I see the sunrise break through the trees tops and flooding the forrest floor with its golden light. A new day dawns, everything is fresh and life explores the eventualities of the day.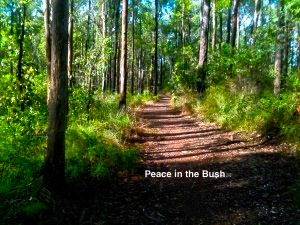 The secret of making life worthwhile is not a just a walk in the Park, but to walk in the ways of God and explore His will for your life. Proverbs 3:6
One such person walked in the ways of God was a gospel singer I heard many years ago by the unusual name of Beverly Shea. He was often introduced as "America's Beloved Gospel Singer".
For those of you who are impressed by statistics, did you know that Shea holds the world record for singing in person to the most people ever, with an estimated cumulative live audience of 220 million people.
I will never forget when as a 19 year old, I sat on the front row of the Billy Graham Crusade Choir at the Brisbane Exhibition grounds. I craftily managed to get a seat close behind Billy Graham & his Crusade Team. I wanted to learn as much as I could and listened intently to Bev Shea sing "I'd Rather Have Jesus Than Silver or Gold". It impacted my life!
George Beverly Shea just turned 104 this month and here is that song that I hope will speak into the life of every young person who chooses to read this blog.
I was young, adventurous and full of energy with the "world at my feet" but I needed direction for my future. At times I wondered if the sun would ever rise over my future but it did.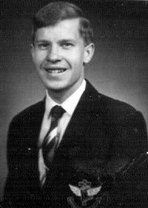 As I listened to him sing, I felt the conviction of the Holy Spirit and made a decision to live my life according to the precepts of that song.
George Beverly Shea had no idea I was in the choir that day but the Holy Spirit took the lyrics of that song and convinced me – that was the way to live! From then on I decided not to allow materialism to dominate or control my life. 
After all you can have it all one day and the next it is gone. There had to be something more than "things"! Material things are so transient!
I also learnt that when things go wrong, there is always another day to explore the life that God has given you or as the Apostle Paul said:  
"For I am convinced that neither death nor life, neither angels nor demons, neither the present nor the future, nor any powers, neither height nor depth, nor anything else in all creation, will be able to separate us from the love of God that is in Christ Jesus our Lord". Romans 8:38-39
I'd rather have Jesus than silver or gold;
I'd rather be His than have riches untold;
I'd rather have Jesus than houses or lands,
I'd rather be led by His nail pierced hand.
Than to be a king of a vast domain
Or be held in sin's dread sway,
I'd rather have Jesus than anything
This world affords today.
He's fairer than lilies of rarest bloom;
He's sweeter than honey from out of the comb;
He's all that my hungering spirit needs,
I'd rather have Jesus and let Him lead.
The week after Andrew & Del's wedding there was another surprise that was special to Betty & I. Carmelita Van Deventer married! Carmie first met Betty at the Commonwealth Bible College in the 1960s and the friendship continued on the mission field of Papua New Guinea .
She was a single missionary school teacher and nobody expected that 'our Carmie' would ever marry. Well she did and what a surprise it was to all her friends as she walked down the aisle all alone to be united to her prince charming Alan Mcleod.
'Don't give up' I say, 'all things are possible and yes the sun will arise in your life!' Here is the video I made for her  &  her new husband. Carmelita's traditional wedding, that she organised and choreographed in the style she wanted. Bless her and of course her husband Alan McLeod also!
In conclusion, to those of you that have been through darkness, tragedy or loss, always remember a new day will dawn and life will take a turn for the better if you will only give yourself time and keep faith.
You never know it can happen quite quickly! 
Please follow and like us: