June 2011- The "Big" Announcement!
It is with pleasure that we announce the Wedding of our son David  who is getting married to his beautiful American fiancé Rachee White in August 2011 on Mackinac Island (Michigan) USA. Here is their wedding website http://evanswhite.ourwedding.com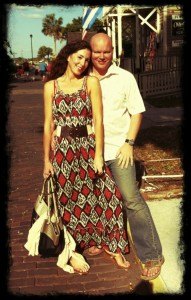 David is serving on the Pastoral Staff of the large Calvary Assembly of God in Orlando, Florida where he met his fiancé. Pastor George Cope is the Senior Pastor. For your interest the following is a link to the web site of this progressive and wonderful church.
They says a "picture is worth a thousand words." Well here is a pictorial Album of David & Rachee's romantic journey including pictures of their extended families. Rachee was born in the State of Michigan USA and has never married. In the providence of God she met David in Orlando Assembly of God and has received the blessing of the Church Eldership.  They will be married in the historic "Little Stone Church" on Mackinac Island on the 20th. August 2011. According to the Website, only horse drawn vehicles are permitted on the island to retain its heritage setting. I always wanted at least one of my children to end up being  a "missionary" but never expected one to marry a native.  lol ! "Go for it son, you have my blessing! Whats more, she is a beautiful American native!" Love Dad
More of this later and by the way if you want to see an enlargement of any of the photos just left click on them!
The month of June has been a busy one with an exciting short visit to Papua New Guinea to introduce my pastor, Mark Elmendorp to "ground zero."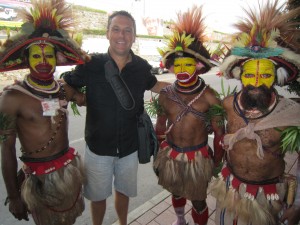 It was in 1948 when the Assemblies of God in Australia first planted a church  in Papua New Guinea. It was my privilege to accompany Mark on this journey. Everywhere he went as a true pastor he embraced the people.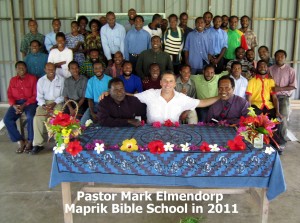 The photo of Ps. Mark on the right with the Bible students, is actually in the exact vicinity, where the first missionaries set up camp at Maprik in 1948. It is also here where the Maprik Bible School was first established by my father TL Evans. In the 1960s and 70s the Assemblies of God concentrated a large team of missionaries in Papua New Guinea resulting in rapid growth.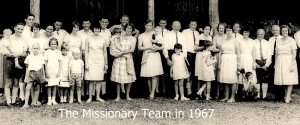 However since then all the missionaries have been withdrawn.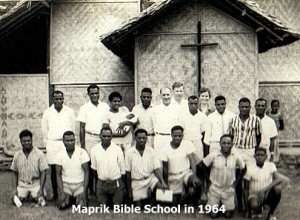 The church that remains although independent looks to the Australian church as the parent body and still need our support particularly in the support of its institutions.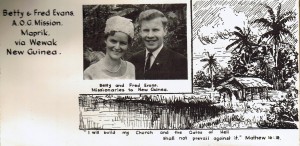 They expressed a need  for short term missionary Bible teachers from Australia. They also need long term sustained monetary support, to enable this vibrant church planting Bible College to expand. They have the land and the property but need an Australian  church to partner with them in this exciting project. Can you help?
Incidentally it is exactly 50 years ago that I first landed on the beech of Wewak to commence my calling to serve as a missionary to Papua New Guinea. It was a nostalgic visit in lots of ways as I was able to show Mark some of the landmarks of my journey of life. It was thrilling to see old friends including Pastor David Silingin who is 70 years of age and still commanding the respect and love of the church as an elder statesman.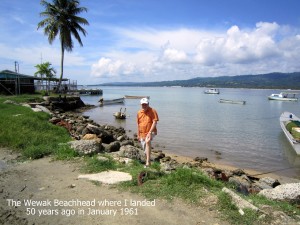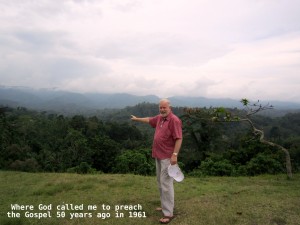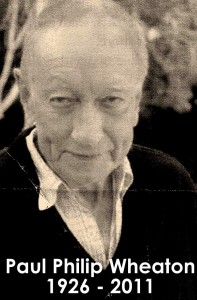 There was a sad note during the month of June, the passing of my cousin Paul Wheaton. He was the only son of my Uncle Frederick Philip Wheaton whom I was named after. Paul was a quiet man who's talent as an organist no doubt came from our Grandfather Lewis Brice Wheaton who was the organist at the Newland Memorial Congregational Church at Victor Harbor and the Unley Park Baptist Church in Adelaide, South Australia. Paul supported his local church with his musical ability. He spent his last days on the Sunshine Coast and was buried at Mooloolah Cemetery by Pastor Graham Kell on the 6 June 2011.
On a happier note, Ps. Denis Smith invited us to a surprise birthday party for his wife Gwen. It was indeed a surprise for Gwen, as Denis planned it all without her even noting. A wonderful meal of Butter Chicken, Curry  and Rice (my favorite) was served for all the invited guests. To top it off we enjoyed a healthy, thick, rich, delectable, gluten free, Chocolate, Birthday Mud Cake.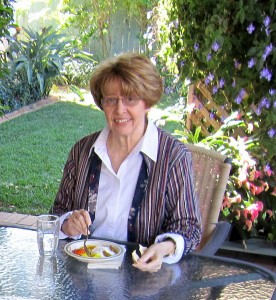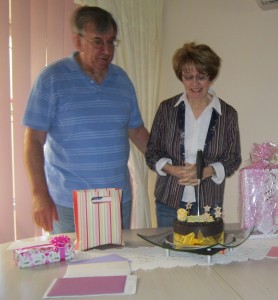 Denis & Gwen served for a short time as missionaries to Papua New Guinea in the 1960s, before returning to Australia to engage in pastoral and teaching ministry. For a time Denis was a lecturer  in the Commonwealth Bible College. He also pastored a number prominent churches in Adelaide, Perth and Melbourne. Before retiring from full time ministry Denis & Gwen Smith were pastors of the Bundoora Assembly in Victoria where they also pioneered a very successful Christian School in the community.


To wind up this months post what is there to talk about other than David & Rachee's romantic journey. So here are some more pictures, some were taken last year when we first met Rachee on her visit to Australia,  while others are of her family in America.
The music is Barry White singing "Just the way you are." 
Don't forget to have a look at the Wedding Website :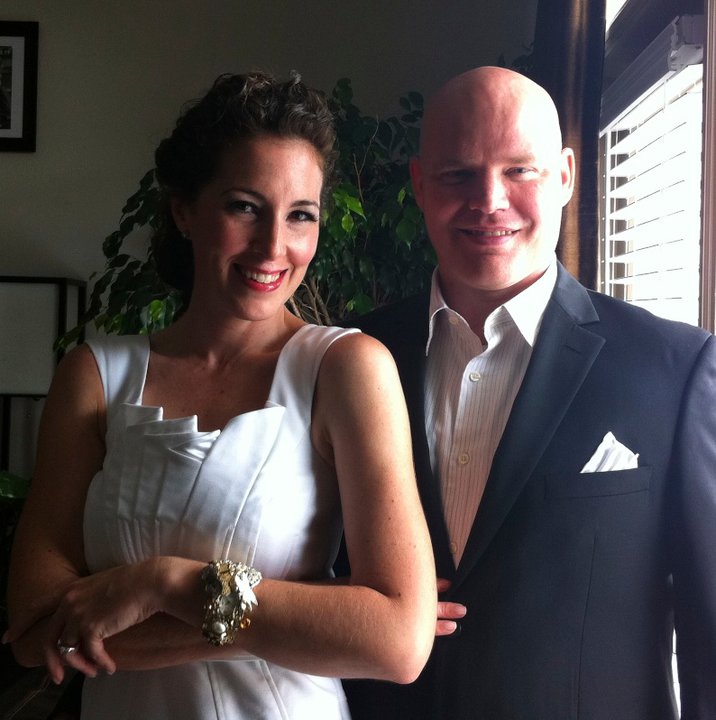 http://evanswhite.ourwedding.com
Please follow and like us: