May 2011 – The Month we Celebrated!
Traditionally the month of May has always been a happy one to celebrate. This year we celebrated our 47th. wedding anniversary which occurred on the 9th May. Also this month, we have had cause to celebrate on a number of other fronts.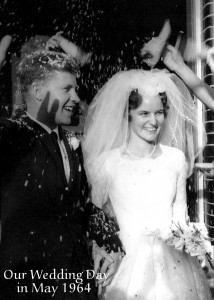 I am a firm believer that we should take every opportunity to celebrate life as it is given to us as a gift from God. In the Old Testament people would celebrate holy days, and anniversaries of days in which God did something powerful on their behalf see Leviticus 23:41 There are somethings  that are creeping into our culture that we shouldn't celebrate.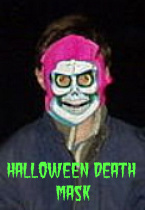 Halloween for example! No matter how cute we make the costumes and try and justify the event as holy, Halloween is a celebration of death, which does not and cannot celebrate God in reality. Isaiah 38:18
The secular dictionary defines Celebration as a time to:
1. Commemorate (an event) with ceremonies or festivities. 2. To make known publicly; proclaim in the newspapers eg. the end of the war in red headlines etc. 3 To praise widely or to present to widespread and favourable public notice, as through newspapers or novels, or I might add "face book or the Internet." lol 4. To perform a religious ceremony, especially the Lord's Supper. 5. To have or participate in a party, drinking spree, (I'm not so sure about that from a christian perspective) or enjoy an uninhibited (wholesome) good time.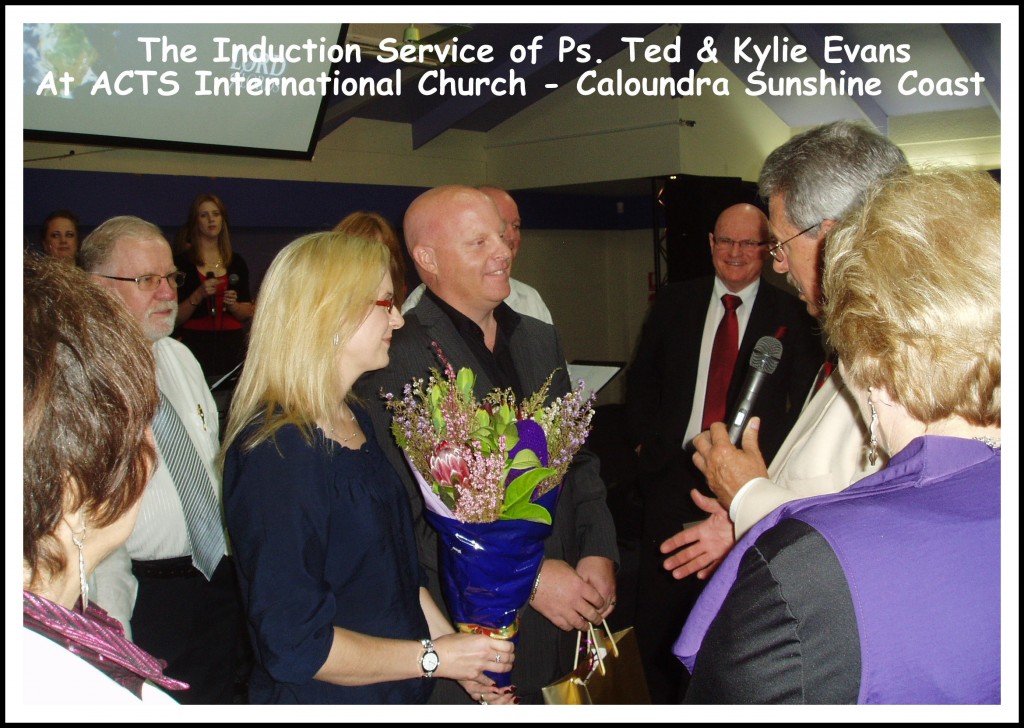 W

ell, this month Betty and I have had the privilege of engaging in a number of celebrations, beginning in the beautiful holiday destination of Caloundra.
Ted & Kylie Evans were inducted onto the ministry team as senior pastors of the A
cts International Church – Caloundra. The service was conducted by Pastor Chris Peterson, who along with Paul Camac, spoke prophetically into the lives of Ted & Kylie, invoking upon them the spiritual authority to Pastor the church at Caloundra.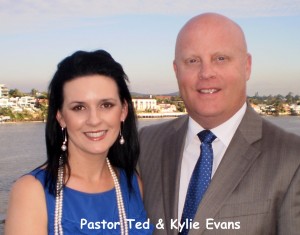 I felt so proud of Ted & Kylie as they humbly accepted the responsibility and publicly committed themselves to the cause of Christ. Later as I expected, there was a time of celebration as the church feasted on great food and conversation after the morning service.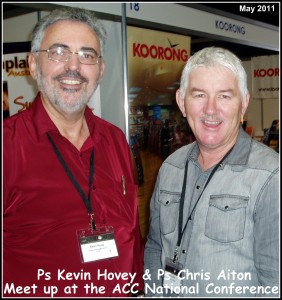 The month of May was also a time to celebrate with colleagues from around Australia and overseas, as we gathered at Surfers Paradise Convention Centre for the National Assemblies of God (Australian Christian Churches) biennial Conference.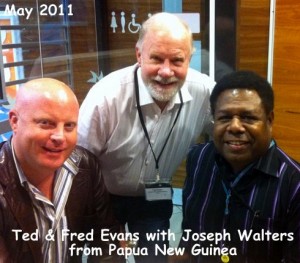 It was a joy to meet again with Pastor Joseph Walters a well known Evangelist from Papua New Guinea. Former missionaries Ps. Kevin Hovey & Ps. Chris Aiton were also at Conference and for a brief time, over a cup of tea, I cought up with news of ministry happenings in their lives. 
Having a theme of "Soul Focus" it was appropriate that we had one of the world's great Evangelist to speak to us.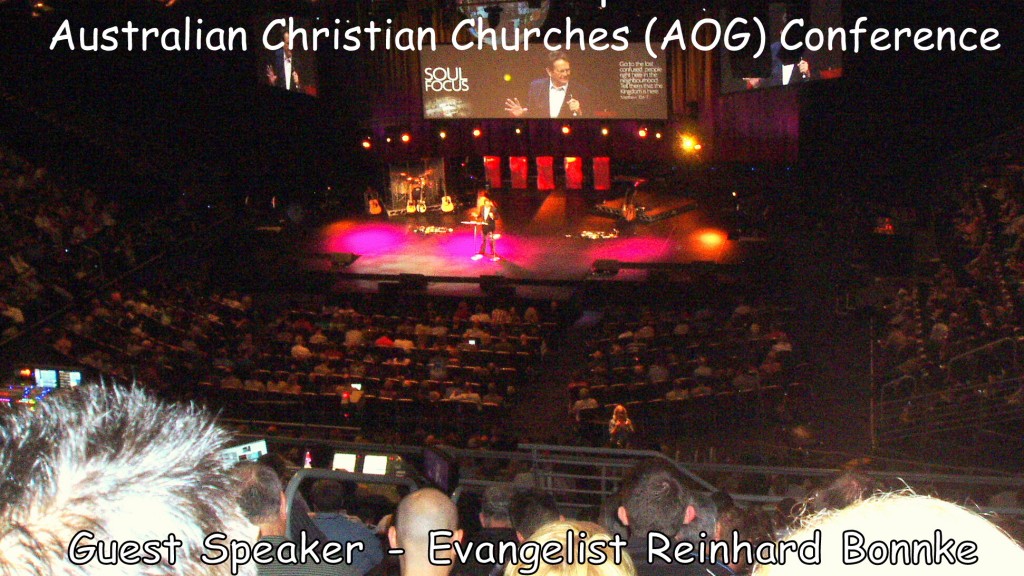 Reinhard Bonnke spoke from his long experience as one of the world's leading soul winners. His passion for souls was evident and no doubt inspired many an Australian Pastor to be pentecostal in expression  & evangelical in practice.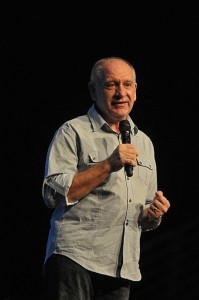 In my opinion, the Conference bore all the hallmarks of a united fellowship, as Pastor Wayne Alcorn the ACC President led the Conference. Each department shared their Vision.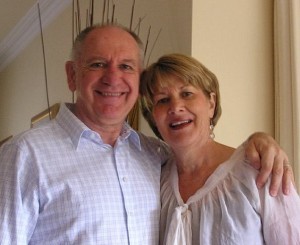 ACC International (Missions Dept), Alphacrucis (Bible College Training), and the Church Planting departments. All were given time to briefly share their story. It was great, uplifting and  inclusive! Conference was also a time to honour and celebrate Pastor Keith & Sue Ainge. Keith was retiring as National Secretary of the movement after 16 years in the job. Sue fulfilled her role at Keith's side and was much appreciated particularly by the older generation of retired ministers.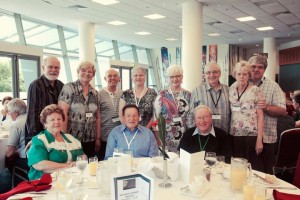 Thank you Keith & Sue! Incidently, Sue was the one who organized a celebrations for the seniors. Betty & I along with a score of other retired ministers, enjoyed a free luncheon provided by the National AOG Executive, in appreciation of our years of service. It was nice gesture and the meal was great! Thank you ACC & Sue!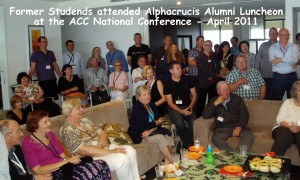 The Alphacrucis (Bible College) Alumni celebrated together over a luncheon as we mutually shared our experiences from the past and heard about the exciting future from the Principal Pastor Steve Fogarty. He informed us of the exciting acquisition of a strategic multi-level property in down-town Parramatta. It will be renovated into  a state of the art Pentecostal Bible Training College and University in Sydney. The Alphacrucis Web-Site
During this month we have also had the sad experience, of  attending a memorial service celebrating the life of one of our young women, who passed away at 38 years of age. Samantha Naidoo/Gibson was the beautiful young daughter of Nadee & Lily Naidoo who were faithful members of our Assembly in Taigum Gardens in Brisbane during the late 1980s. Samantha was part of the youth group. Her passing from the dreaded disease of Cancer is hard to understand; but her attitude and faith was inspirational. Before she died, she wrote to her family in a beautiful expression of faith before finally saying her good-byes and slipped into the presence of the Lord. The extended Naidoo family presented a wonderful memorial service for her, which was a celebration of her life.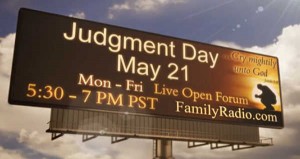 Talking about going to be with the Lord, you have probably been made aware by TV News broadcasts, especially in USA of the interest created by these signs across the highways of America. Of course as a Christian I support the truth that there is a judgment day coming.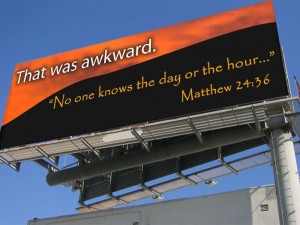 Hebrews 9:27  However, when Christians start setting dates it becomes a problem,  because the scripture clearly indicates that is not our prerogative. Matthew 24:36 I hesitate to belittle those who placed those signs on the highways because, they are fellow Christians. While their assumptions may be based upon truth, the setting of dates is not and has the effect of creating cynicism in an already cynical society. 2 Peter 3:3-4 Never the less, the message of the Second Coming of Christ remains valid despite the propensity to set dates. To be honest, as a young man, I doubted if we would see past the 1970s, as at that time the "permissive society" was in full swing and I couldn't imagine things getting any worse. Well things are worse and the signs all around us seem to be even more powerful indications that the Lord is coming soon. That being the case, should we live in fear? No No No!            My precept on life is "Occupy until He Comes!" Revelation 22:20
Of late I have been meditating on the words of Jesus in Luke 21:34-36 It is a very sobering message for Christians which brings the balance, when we are tempted to wildly celebrate worldly events.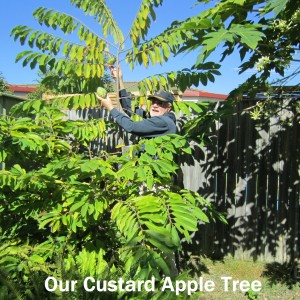 Probably of little interests to you; but I have a fruit tree in my back garden, the fruit of which tempted Eve lol! It fruiting depended on hand pollination and this year we had a nice crop to celebrate. Apart from the Mango it is the most delicious fruit that grows on planet earth, succulent, sweet  to the palate and  totally salubrious. Its the Custard Apple of course!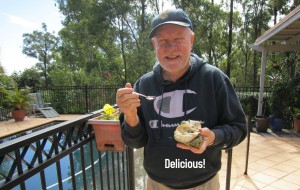 Its texture when ripe is smooth and custard like. Hence the name! No wonder it was a temptation to Eve, at least that's my take on it! "Hath God said thou shalt not eat of the fruit of thy garden." Well come on over next year about this time and I'll give you a taste.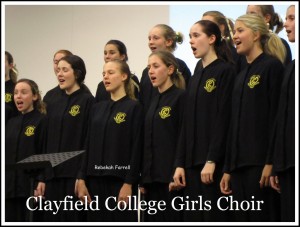 To wind up this month of celebrations I just want to post a picture of my Grand daughter Rebekah Farrell who sang in her school choir at the Queensland School Choirs competition. "Well done Becky we celebrate your success. Love Grandpa."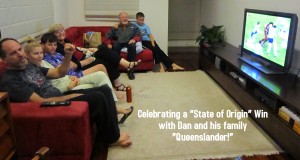 We also celebrated the success of the Queensland Rugby League "State of Origin" win against New South Wales. I don't know why I get carried away by these events, but I do for 80 minutes. Here in Queensland it's stirs up more interest than the Olympic Games, the American Super Bowl or even the Soccer World Cup. Life is wonderful when you Celebrate. So celebrate when you can but don't get drunk!
Please follow and like us: