November 2013 – Called to Serve.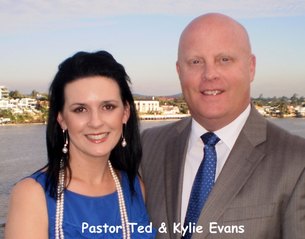 The  SATURDAY EVENING POST this month features the Itinerant Ministry of Pastor Ted & Kylie Evans. OMC
For over a year Ted & Kylie have been responding to a call to minister in Churches around Australia & Overseas.
It has been a giant step of faith for them as they have considered the call of God and the significant sacrifice required to  minister outside of the security of pastoring a local Church.
I have been fascinated as I have watched doors of ministry opportunity opened for them in Africa, Vietnam, India and America, let alone churches all over Australia.
Recently Ted said to me "Dad I believe God wants us to give ourselves full-time to Itinerant Ministry". 'That's a tough Call' I thought but then, whats the purpose of life if you don't answer the 'tough calls'?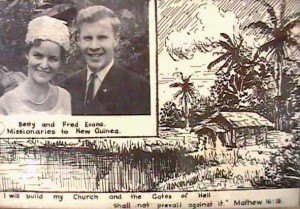 This decision has been a turning point in their lives and reminded me of my decision over 50 years ago, to leave the security of my homeland and give myself full-time to Missionary service in Papua New Guinea, and what a wonderful journey it was!
Indeed I believe Ted & Kylie are embarking upon a modern day missionary journey that will take them far & wide, blessing the Church wherever they go. It will cost them everything but it will be worth it!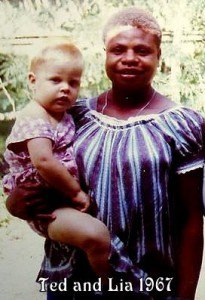 Their ministry will embrace not only ministering to their own culture of the English speaking world but the  emerging churches in Asia, India & Africa and wherever else the Lord calls. 
In June 2014 Ted is schedule to visit his birthplace of Papua New Guinea for ministry. I'de like to go with him…? It should be an exciting event to see the faces of the village people where we lived in Maprik & Kalabu in the East Sepik province. There will be many tears of joy I'm sure by the PNG women who nursed him as a baby!
I asked Ted & Kylie to spell out what they see is their God given call to the Church. Here is what they believe they have to offer:
AN OPEN BOOK WITH TED AND KYLIE MINISTRIES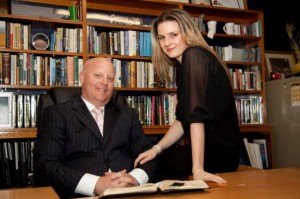 Itinerate ministry is another name for traveling ministers. We love to go from town to town bringing a fresh word of encouragement and challenge for the diverse groups to which we minister. I sing and lead worship and preach; often we teach a new song that blesses the church after we leave.
Kylie is often in demand for Women's ministry and has been a blessing in ministry to Youth groups.  We both speak and preach on various topics and have taught extensively in the area of leadership, music, praise and worship, and worship as a lifestyle.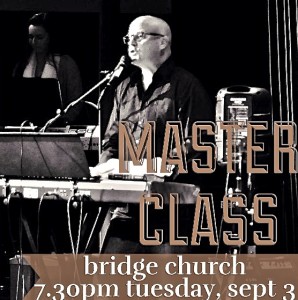 Master Classes and Creative Ministry workshops have been a blessing to many people and teams as we encourage growth and excellence.  
Both Kylie and I enjoy staying with the pastor and his wife and other times people from the congregation. We are very relational and love to be with and amongst the people. We believe ministry often happens best after the ministry-so to speak; talking with the people, or at home with the family we stay with.  Sometimes we get treated with hotel accommodation, which is very nice. 
We don't ask or have any expectations. We are low maintenance and like to keep things relaxed.  Our desire is to serve and be a lasting blessing to people wherever we go –  our heart is to invest and leave an eternal deposit, not a withdrawal.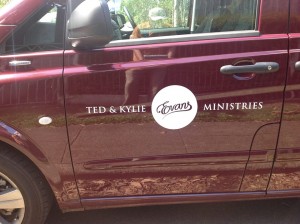 We travel by van or car at our own expense. Sometimes we are required to be interstate and need to fly. This is usually at our expense. We don't have a home and therefore no mortgage. This is the life that we feel the Lord has led us into in this season. We've poured everything into this ministry and believe God has rewarded us with precious fruit of lives impacted and changed for a His Glory.
Financially we have a few friends and family who contribute to "Ted and Kylie Evans Ministries." The rest we trust God for through love offerings and one-off gifts here and there. God has been, and will always remain faithful.  The Apostle Paul was said to be a tent maker.  Once a year at the Corinthian games he sold the tents he made earlier in the year to those who we're competing and observing the games.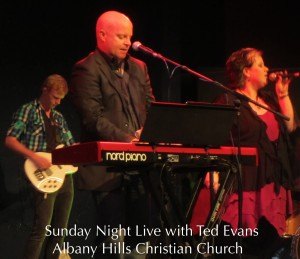 This provided enough funds to itinerate from place to place the rest of the year. 
We have been blessed to minister in Adelaide at the beginning of every year, particularly with the Heights Church, Influences afternoon service, Salt Church, Life Point Church and Jesus Church.  These churches have always taken up a generous offering allowing us to sow back into the ministry trips for later in the year.
Kylie has been blessed to have a senior education position with Sunrise Christian School in that time period which enabled us to pay for our flights to the USA to see my family.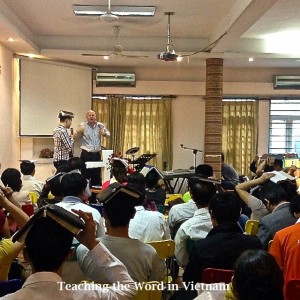 When we minister in developing nations, we have the provision/support of only of the few that give. These countries can't afford to pay for us to come and teach them, so we have to believe for the money each time. 
We are, what has been coined as, modern day missionaries.  Many places have people keen to serve God and can benefit with training,development and encouragement. The results are outstanding with church planting, people saved, healed, and teams built and equipped – these are the desired results all over the country and in the nations. 
Our own home church, Albany Hills Christian Church (www.ahcc.org.au) in Queensland, has helped us greatly by sponsoring us a regular amount each month. We thank God for our home church pastors, Mark and Nina Elmendorp, who believe in us and release to do what we do. We miss them greatly and the church fellowship.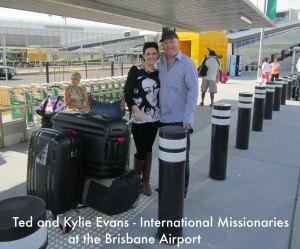 The perception of an Itinerate Minister may vary but it must be said, it certainly has its challenges. Some of these are living out of a suitcase, not having a home, and being distant from family. Not being surrounded by the home church family we attend each week is also a difficult thing. Each week it's a new church, different pastor and congregation to get to know. Working each week in a different church culture, styles of songs, length of service, expectations etc are all part of the journey.
Yes, it is the calling we have chosen but we are reminded of the scripture "For whoever is given much, much is required." The sacrifice is great but the rewards far out way the cost. 
You may ask: What are the rewards?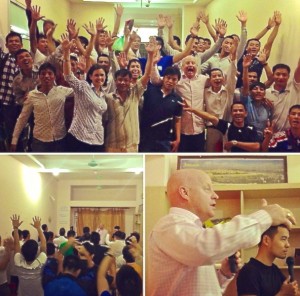 Both Kylie and I feel incredibly honoured to minister through this avenue because we see encouragement coming to people, churches and leaders who sometimes struggle, week in and week out to get a breakthrough. These dedicated ministers may need a breakthrough in physical health or emotional health or even friendship.
There's so much need out there and we believe God has anointed us to bring a breakthrough,hence the phrase we have coined "Bringing Refreshing to Dry Places" and "Restoration of the Soul". We can give the Pastor a weekend to sit back and receive,or take a holiday, as Kylie and I look after the ministry.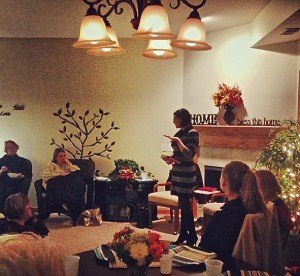 People need Jesus and our message is Jesus! My songs are written to touch the heart of the listener and the worship is heartfelt. Many encounter Jesus and are changed for ever! It's not unusual to see many folk with tears streaming down their faces as the Holy Spirit touches hearts.
Their experience enables them to live an empowered life, trusting in Jesus and allowing the Holy Spirit to lead and guide them.  This often leads to people sharing their story with their friends – the best form of evangelism and discipleship.  
We are blessed with hearing stories of the faithfulness of God throughout generations and seasons in people lives.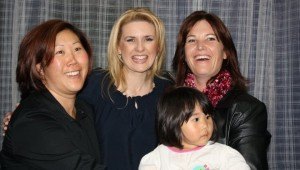 We are blessed to hear of the testimony of God's grace as people hear the truth of the message of Jesus Christ and see their lives, and the lives of their friends and families, transform. We are blessed with the great variety that is found within the body of Christ as we travel.   These are the rewards! It is worth the long distance traveling; worth the uncertainty with funds; worth being distant from friends and family. 
This calling isn't for everyone and although we are no longer pastoring a church, we are still pastoring. The bottom line is we love Jesus, we love people and want to see people restored and made whole in the love of Jesus. Our vision is to encourage congregations, pastors and leaders as well as those that do not yet know Jesus Christ as their Saviour. We desire to equip people with the skills and tools to see them reach their destiny in God.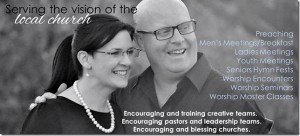 We would love for you to pray with and for us as we continue this journey.
If you would like to be in partnership with us, we would love to hear from you.  Some partner with us on a weekly, fortnightly or monthly basis, whilst others support a specific project.  We thank you for your prayers and your generosity.
You can find more information about us and about partnership by going to our website. 
Recommendations: Having Ted and Kylie join us for worship at The Revolution Church was not only great for our Faith Family but for myself as well in that it gave me a chance to relax in the presence of God and allow Him to minister to me. Ted did a fantastic job at blending his gifts into our worship service and everyone was edified and God was glorified by not only his ability to lead us into worship but in how he delivered the Word. Many are still talking about what a blessing they were and I would highly recommend you take advantage of any opportunity you can to partner with them as they come as faithful servants to share the message God has laid on their hearts for the local church. You will not be disappointed! — Rev. Jonathan Malanowski, Lead Pastor @ The Revolution Church of Lakeland, Florida
…Thank you for a rich weekend of ministry
Ps David and Maryanne Trinder, Liberty Church, Broken Hill
Kylie…speaks straight from the heart with authority
Kathryn, Beaches Church, Townsville
 Pastor Donnie van Tonder, South Africa, Pentecostal Protestant Church, North West Rustenburg
 Ted and Kylie Evans have been an incredible blessing to Heights Church...
 Jeremy and Bernice Griffiths, Heights Church, Adelaide
 Ted has a great heart for the church…
Pastor Greg and Amanda Campion – Hunter Christian Church, Newcastle.
It is just amazing the difference…
Steve Walsh, Hinchinbrook Christian Church
Ted carries a strong anointing in both Music and preaching…
Rodney Jobe – Church on the Rise. Beerwah 
Ted impacted our worship team… because of his excellent attitude…
Lee and Carly Dallmann, Western Downs Community Church
You both lifted the anointing in the church…
Peter and Julianne Vale, Heights Christian Church, Adelaide
We found the ministry to be inspirational and dynamic…
Ps Jimmy Njino, Victory Life Toowoomba
Having Pastor Ted and Kylie Evans with us was a wonderful experience…
Ps Paul Newsham, Salt Church, Gawler, South Australia
It was a joy to have Ted and Kylie Evans minister in our church…
Neil and Miria Davies, Balaklava Family Church, South Australia
Ted greatly impacted our worship team with very practical and scriptural input…
Ps Keith Fiebig, State Executive Member, SA
It was a real joy to have Ted and Kylie Evans minister…
Tom Conwell, Hope Church, Kawana, Sunshine Coast
Ted is… an amazing pastor...
Ps Dony Johnson, KawanaLife Baptist Church, Sunshine Coast
I am happy to recommend Pastor Ted Evans to any church
Pastor Andrew Evans, Adelaide, South Australia
Words cannot begin to describe the blessing…
Pastor David Wolverton, Jesus Church, Salisbury East, South Australia
His ministry brought people into the presence of the Lord…
 Sandy Row, Influencers Seniors, Central Church, Adelaide
Ted is a gifted, mature and anointed leader and speaker...
Ps Neil Grady, Redcliffe City Christian Church
Ted's ministry has a strong pastoral foundation…
  Darryl and Elaine Potts, Family Worship Centre, Whyalla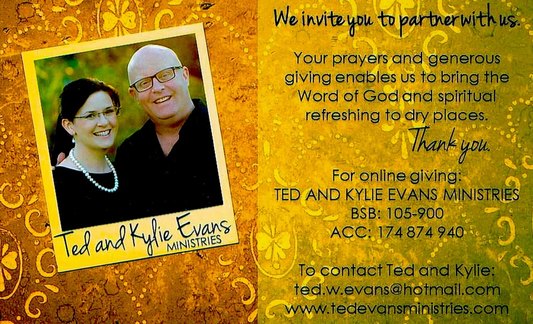 Please follow and like us: