October 2012 – The Positive Power of Good Memories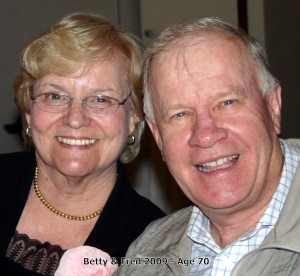 Memories" – Do you remember that song? I think it was Barbra Streisand who made it famous. Well, this month I want to talk about Memories. Is it just my age or is it a wonderful gift that all of us have? It just so happened that the month of October was filled with good memories! It wasn't till after it had unfolded, that I gave much thought to the effect good memories have on our lives.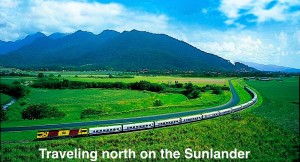 The other day I was reading from a blog on the internet and came across this quote. "Feelings are but important messengers. They are not necessarily things to be acted out, run from, or indulge. And the more we realise this, the better choices we'll make regarding our feelings. And so today, and all weekend, I choose to revel in the power of happy memories and feelings of joy and gratitude."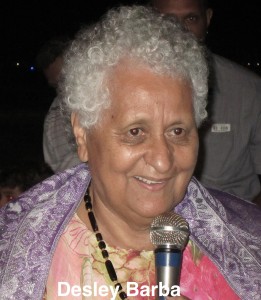 During October, Betty & I were engulfed in happy memories. We travelled to Townsville in the north of Queensland to attend the 70th birthday of Betty's good friend and fellow Bible College student Desley Barba.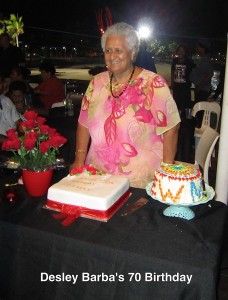 Desley's party hosted several generations of family and friends – scores of them!! Desley's speech was a masterpiece remembering her family, her children, her step children, grand and great grandchildren, cousins and friends. She remembered with thanks her greatest and best – her heavenly father. Desley's grandson turned 10 on her birthday and his cake was so pretty it sat alongside hers.
Betty enjoyed meeting up with childhood friends from Bowen.
We were kindly hosted by ministry colleagues Ps Tony & Eunice Hallo in their beautiful home.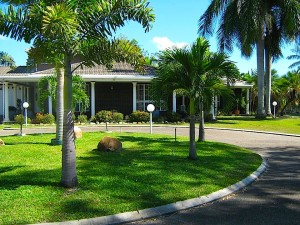 It turned out to be a wonderful renaissance as we shared stories and memories over meals and in various Coffee houses in Townsville.

For example we talked about our journey through life, our children & grandchildren. Interestingly it brought back memories of my oldest sister Eirwen, when she was at her beautiful best as a 21 year old.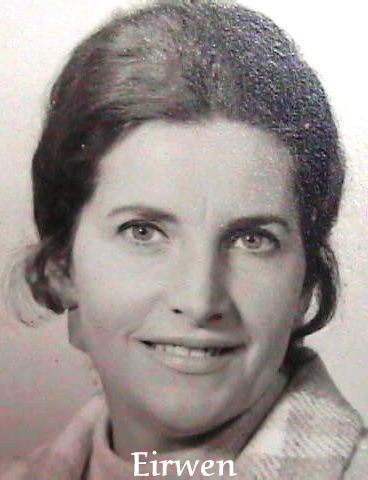 I was just her 13 year old young teenage brother at the time and wondered why she used to love listening to a radio programme called "When A Girl Marries."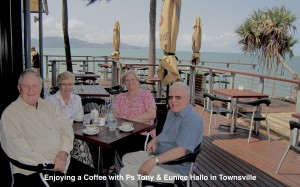 It was before television and in todays world, would be called a radio "Soap Opera!" It was the line of introduction to the programme that flashed back in my memory one morning as Ps Tony Hallo was relaxing at his piano.
The title of the programme went like this: "When a Girl Marries – For those who are in Love and for those who can Remember."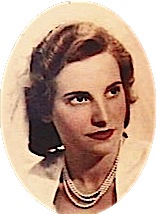 Well, I wasn't in love nor was I old enough to have a memory of falling in love! But when Tony started to play this old love song, the memory of my beautiful sister came flooding back.
She was radiant when she fell in love and the day she got married. Well, what can I say? She was absolutely beautiful and this grainy old photo doesn't do her justice.
Here it is over 60 years later and the memory floods back!
How does it make me I feel? Like a young teenage boy again, who is proud of his big sister! who looked as good as any actress!
While we were in Townsville, Betty also met up with Colin Barlow at the Worship Centre on the Sunday morning and had long chat with  him.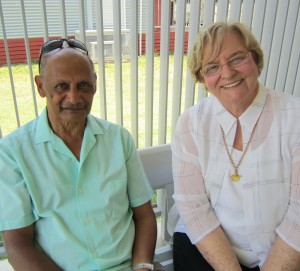 Colin's wife had passed away. Betty used to play with his older sister when she was a girl growing up at Pinnacle Pocket near Yungaburra Nth. Queensland.
She lit up with the memory of the story of when a group of girls saw a vision of Jesus in the clouds. She was animated when she recalled the experience of being Baptised in the Holy Spirit as a 11 year old.
Memories can be a wonderful inspiration and encouragement to your faith as you look back and acknowledge the hand of God in your life and the life of others.

In Townsville I met up with Alfred Ban who told me he came to know Christ under my ministry in Wewak, Papua New Guinea. His brother Sam brought him along to church and hearing the Gospel he responded to the call and was born again.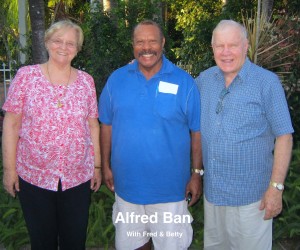 Who could have anticipated that the little boy from Yamanambu village on the Sepik river would go on to study with a scholarship in the USA. He earned quite a few qualifications along the way. I cant remember them all but he does have a Bachelor of Education and double honours Masters in Education Management and Psychology.
He has a role in education in Townsville as well as running an import Coffee business. As we chatted he thanked me profusely and was very grateful for the early missionaries Jack & Yvonne Goulder who came to his village and planted the first seeds of the Gospel of Christ.
Ah yes, Its worth it and the power of memory remains with you for the rest of your life to encourage you on the journey. "Memory is the diary we all carry about with us"said Oscar Wilde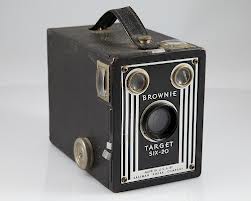 On a personal level you will have noticed I take a lot of photos and have done so ever since I first bought a Brownie Box Camera when I was a boy. Do you remember it? Photos can trigger wonderful memories in your heart and mind as well as capturing moments in history.
Another trigger is often music. I'm sure you have experienced subliminal memory activation when you have heard certain songs played or sung. Whenever I hear the Nat King Cole song "Unforgettable" played over the radio or TV, I think of one of my grand daughters in particular who I know will come back to me one day. She is "so Beautiful to Me!" And thats another song that triggers her memory.
Which brings me to my last memory story.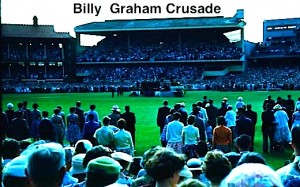 Last week as I was relaxing in Ps Tony Hallo's lounge room chatting about our memories in ministry, I asked him a question that put him on the spot! The question was, "could you play for me two of your favourite songs?" Without hesitation he went to his beloved Piano as I quickly scrambled for my iPad and recorded the video below.

Instantly it brought back memories of years gone by in the great meetings where this song was sung in the Billy Graham Crusade in 1958 and the times I had the privilege of leading the great Klemzig & Paradise Congregations in Worship in the 1970s & 80s.
It also brought back memories of my dear mothers passing when my son David sang at her funeral. Sad yes, but also clothed in thankfulness that I was born to such a wonderful mother in 1939. I conclude this post with a video of that sad but wonderful day as the Paradise congregation bade farewell and honoured my dear mother.
So dear friends don't be sad but lift your heart to God and be thankful for the memories you have, both good or sad!  Take lots of photos of your journey. It's so easy today to capture memories with digital automatic cameras.
Memories are all part of the fabric of your life and will help prepare you for Heaven as you turn it for good through the grace of our Lord Jesus Christ. Amen.
Please follow and like us: