The Best Is Yet To Come
During the many years of ministry  in Papua New Guinea & Australia I have experienced  a few unusual events.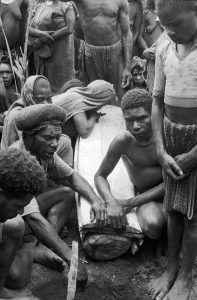 Many of these were associated with Death or Marriage.
On one occasion I was conducting the burial of a christian man in a large village in the East Sepik when a loud rival agitated family cohort accosted me as the body was being lowered into the grave.
The punctuation of the solemn moment with very angry voices and gestures and the ensuing pulling of the body to and fro from the grave, rendered this young missionary nonplussed.
Although I did not understand the language it didn't take long for me to realise that the non christian members of the family wanted the man buried elsewhere and by heather customs.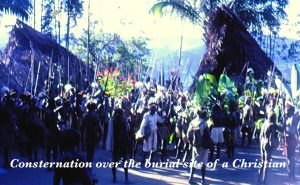 How thankful I was to the Holy Spirit who in my moment of need gave a "Word of Wisdom." 
Calling forward  the next of kin and his immediate family who were all christians, they presented a united front to indicate where he was to be buried.
It was resolved peacefully but not without some anxious unscripted moments.
On another occasion, this time in Australia, I was presiding at the burial of an unbeliever at the Enfield Memorial Park Lawn Cemetery.
There was no prior funeral service to celebrate his life as the family wanted to get it over and done with!
It is often very sad to have to witness such an occasion.
As a young pastor I was endeavouring to choose my words wisely as the casket was prepared to be lowered into the grave.
What do you say in such heart rending situations?
Unbeknown to me, a poignant moment came when the family switched on a portable cassette recorder and played this;
Needless to say I was emotionally dumfounded as I listened to a recording of the plaintive and desolate lyrics of this song sung by the Seekers.
'High above the dawn is waiting
And my tears are falling rain
For the carnival is over
We may never meet again'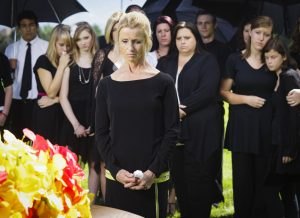 I watched silently as members of the family sobbed in silence.
The Carnaval is Over, We may never meet again.
'How sad' I thought!
'Now the harbor light is calling
This will be our last goodbye
Though the carnival is over
I will love you till I die'.
I couldn't help but feel the graphic despair and tragic loss the family were going through.
But it need not be that way because according to the Bible the best is yet to come!
Some years ago I read this story of a young woman who had been diagnosed with a terminal illness and had been given three months to live.
So as she was getting her things 'in order,' she contacted her Pastor and had him come to her house to discuss certain aspects of her final wishes.
She told him which songs she wanted sung at the service, what scriptures she would like read, and what outfit she wanted to be buried in.
Everything was in order and the Pastor was preparing to leave when the young woman suddenly remembered something very important to her.
'There's one more thing,' she said excitedly..
'What's that?' came the Pastor's reply?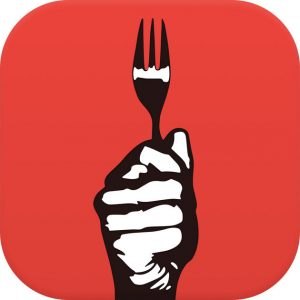 'This is very important,' the young woman continued. I want to be buried with a fork in my right hand.'
The Pastor stood looking at the young woman, not knowing quite what to say.
'That surprises you, doesn't it?' the young woman asked.
'Well, to be honest, I am puzzled by the request,' said the Pastor.
The young woman explained. 'My grandmother once told me this story, and from that time on I have always tried to pass along its message to those I love and those who are in need of encouragement.
In all my years of attending socials and dinners, I always remember that when the dishes of the main course were being cleared, someone would inevitably lean over and say, 'Keep your fork.'
It was my favorite part because I knew that something better was coming…like velvety chocolate cake or deep-dish apple pie.
Something wonderful, and with substance!'
So, I just want people to see me there in that casket with a fork in my hand and I want them to wonder, 'what's with the fork?'
Then I want you to tell them: 'Keep your fork ..the best is yet to come.'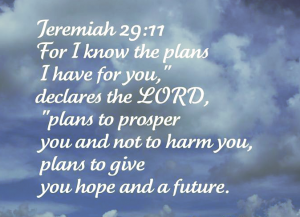 The Pastor's eyes welled up with tears of joy as he hugged the young woman good-bye.
He knew this would be one of the last times he would see her before her death. But he also knew that the young woman had a better grasp of heaven than he did.
She had a better grasp of what heaven would be like than many people twice her age, with twice as much experience and knowledge.
She KNEW that something better was coming.
At the funeral people were walking by the young woman's casket and they saw the cloak she was wearing and the fork placed in her right hand.
Over and over, the Pastor heard the question, 'What's with the fork?'
And over and over he smiled, saying,
"The Best is yet to Come"
But as it is written, Eye hath not seen, nor ear heard, neither have entered into the heart of man,
the things which God hath prepared for them that love him.
Please follow and like us: