Welcome to Facebook Church!
No I'm not starting another Denomination, just having fun trying to get in on the bandwagon of cyber seekers who want to keep in touch with each other and hopefully God too!
The internet phenomenon of social media is sweeping the world of communications and swamping the minds of young and old alike with its diverse messages of secular philosophy and ideology.
My desire to communicate on this platform, is a feeble attempt to reach out to people and fellow believers with a message of God's love, giving hope, encouragement and hopefully some inspiration!
The good part is I don't have to take up an offering. lol!
By trial and error I have been trying to master this means of communication on the internet and now, with tongue in cheek, I can report that I seem to have attracted an interesting congregation, which is larger than I have ever ministered to in real life. Lol!
Presently we operate 5 "Campuses" as they call them today.
Facebook Central which has 1000 followers and over 3500 friends.
Youtube Campus which has 964 subscribers and over 617,702 views. 
Instagram Campus which has 877 followers and goodness knows how many nosy parkers? lol
Twitter Campus, which has 156 followers at the moment is struggling, so I may close it down…?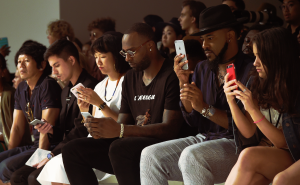 I try and send subliminal tweets to all the "Twitters" online, but I can't seem to get any traction or subscriber growth!
I notice however, one of our senior executive ACC Church leaders, Ps James MacPherson from Calvary Church Townsville is using it very effectively to communicate. http://@jamesmacpherson
He has over 6,400 followers in his 'Twitter' congregation.
Keep it up James you are challenging the secular issues that confront us as Christians and as a Nation. Thank you!
I believe our leaders need to show the way and not hide in the metaphorical "too hard basket"!
Finally there is the Fred and Betty Evans.com Campus which you are now reading.
Over the last ten years or so this web site has been viewed by hundreds of thousands of people from around the world.
Most I might add, are spammers including pornographers who try to sell or push some product online using our website address.
Fortunately Word Press filter out the undesirable stuff.
On average  20 per day. Never the less they read the post and usually leave a pleasant comment. It is intriguing!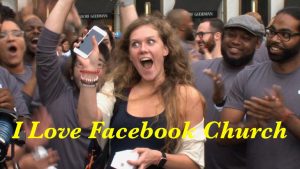 Recently Facebook informed me that over 200,000 people had 'liked' my FB posts.
Jokingly I have a little competition going with my grandchildren to see if they can beat that? haha!
The reality is, that it is only a drop in the bucket compared to the billions of people that use social media every day.
My objective is not to win the 'liking' competition but to communicate thought and send subliminal messages about Jesus love to the "whomsoever will" that look at my posts and visit the various campuses.
As I said, all this may be a little "tongue in cheek" but it's keeping this old man busy communicating with christians, old friends and hopefully attracting new ones to Jesus.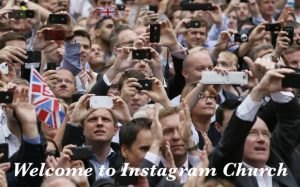 Seriously social media is indeed a phenomenon that is sweeping the world and it behoves parents and church organizations to be on their toes, recognising the benefits and dangers and give support.
Probably you like me, have had concerns about it's captivating power to distract, consume and intimidate, particularly amongst the younger generation.
Indeed I find it impossible to keep up with what is happening, on this super highway called the "Internet".
Its easy to condemn it as a 'fad' but it's not going to go away.
I am delighted to see some larger church organizations like Hillsong, Planetshakers, Influencers and the like, all making a positive effort to communicate the gospel in a modern context.
I marvel at the skills of young christian technicians who know how to present the gospel using digital social formats.
Their media and TV platforms skills are incredible!
Pray for them, support them and encourage others to engage in this ministry.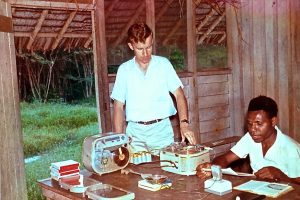 My experience preparing the weekly 'Radio Sunday School' broadcast for Radio Wewak in Papua New Guinea, for a half hour children's program in the 1960s was so primitive by contrast, but we had a go!
Later a brief trist on television with by brother Andrew in the late 70s seems so far removed from the expertise and skills required today.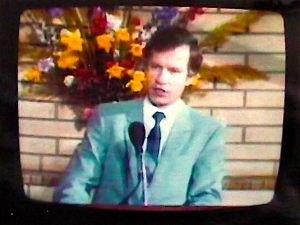 It's natural for me to look back and thank God for the privileges we had in communicating with our generation.
I loved it and still think we lived in the best period in history!
But time has moved on and new ways must be explored to reach and influence the masses of humanity with the Gospel of Jesus.
Here is a video from the YouTube Campus, which has hundreds of videos for you to choose from.
Check it out – it's free on Ps Fred Evans Youtube. https://www.youtube.com/user/PsFredEvans
It may sound a little quaint to the modern musician but it's Scripture in Song which was very popular in the 1970s.
Indeed as the Psalmist said "the Name of the Lord will be Praised" throughout the whole earth.
In Conclusion.
I appreciate any positive comment you make online via this page or on Facebook, Youtube or Instagram!
I may not be able to answer you personally as I have closed my iMessenger account, but if you leave a comment I will read it and perhaps, add your need to my private Prayer List. 
May God bless you in 2018
Don't forget to Relax For Easy Power and Keep Sweet
because it's Better Than You Think!
Remember
Jesus Is Coming Soon.
Please follow and like us: