A Call to Prayer
In consideration of what I should write about this weekend, my thoughts are triggered by apprehension at the direction away from God's principles that seems to be the trajectory of our world.
However at the same time I have no wish to appear melodramatic. 
The flood of 'breaking stories' that flow upon us from the media seems to be in avalanche proportion.
Perhaps the term 'Breaking News' is the right description because all I see happening is that the left wing media is trying to break down all the values and standards that I have held to most of my life.

When I was a teenager  I used to sing in a male voice quartet.
This is one of the songs we sang in our humble repertoire and expresses how I am feeling right now.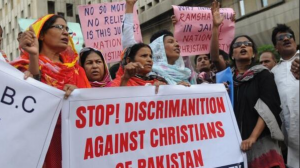 In an article I read the other day from the Immanuel Community they painted a disturbing picture of trending events in this postmodernism world.
'The World Evangelical Alliance estimates that 200 million Christians live in societies where they daily face the threat of being imprisoned, tortured, and killed because they are Christians.
Even in countries where there is an openness to Christianity, as Christians we still face increasing marginalisation and threats of various sorts.
There is also a growing, concerted and virulent attack to undermine Judaeo-Christian values and aspects of Western civilisation.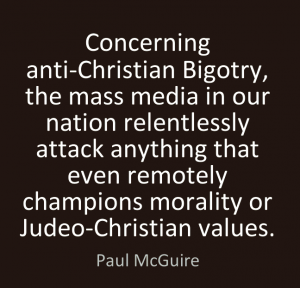 These attacks are designed to undermine Christianity and Judaism, a belief in the transcendent God of the Bible.
Biblical and moral standards; aspects such as fairness, liberty and justice; freedom of conscience, religion and education; free speech and open debate; free enterprise economy/capitalism and democratic government.
In our view this attack is led by postmodern, liberal, secular, religious and ideologically driven individuals and groups within the intelligentsia.
Those who would regard themselves as the ruling elite, progressive, open-minded, intellectually and spiritually enlightened.
They hold key leadership roles in politics, education, law, religion, science, media, business, intelligence agencies and national and international decision making forums.
Whilst numerically relatively small, they wield power and influence disproportionate to their number.'
Here in Australia the attack is leveled against conservative values and in particular a militant hateful attack against the institution of marriage as it has been understood for millennia.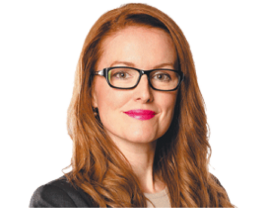 Jennifer Oriel a columnist with The Australian wrote an interesting article on 28 September 2016.
In it she writes about the anti-plebisite drive which reflects audacity of hate.
'There is something rather dangerous about the gay marriage debate' she says — and it is not homosexuality or marriage.
It is the view widely held by our political Left that ­liberal democratic precepts can be overridden whenever they interfere with politically correct ideology.
Not content merely to deny the democratic mandate of millions who endorsed the same-sex marriage plebiscite by voting the Coalition into power, Labor is sowing civil hatred as social order.
The abysmal and divisive new ethos of Labor is the audacity of hate."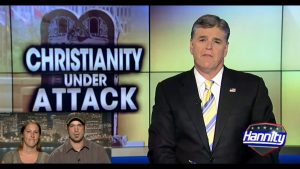 She further writes ; "Predictably, Christians and conservatives are the principal victims of the Left's pre-emptive moral infallibility.
For example, when it looked as though Stephen O'Doherty, chief executive of Christian Schools Australia, was winning the plebiscite debate on ABC's The Drum, host Julia Baird interrupted to prosecute an anti-plebiscite line in unison with the other panellists.
It seem that there is concerted drive to shut down any conversation that holds to christian and conservative values."
Recently Ps Gerald Rowlands a senior statesman in our pentecostal movement has been calling the church of Australia to pray.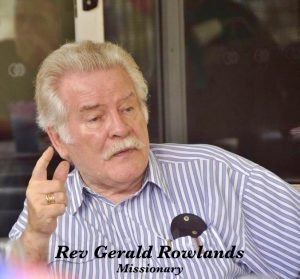 He writes quoting the Prophet Zechariah;
"This is the word of the LORD to Zerubbabel: 'Not by might nor by power, but by my Spirit,' says the LORD Almighty". Zechariah 4:6 (NIV)
In my earliest morning thoughts today I woke to these words. (My thoughts were basically on the US election that will soon happen).
Irrespective of which candidate wins the election, no helpful positive changes will happen immediately.
In fact many things will get far worse.
As I prayerfully pondered the significance of these words I felt that God was conveying this thought.
This further deterioration will cause a deeper sense of national need for God who is ultimately looking for deep, since, heartfelt repentance from the nation.
In fact, regardless of who is elected of the two candidates, the national situation will further deteriorate until a major group of people will begin to sincerely repent and cry out to God for mercy.
Redemptive change will not happen through politicians.
It will begin when God's people truly begin to cry out to Him in earnest.
The deeper deterioration will bring the nation to its knees.
God is waiting for deep humility when the various groups who are called by His name, will begin to seek God's face together over – riding racial, political and religious barriers of resentment and even hatred.
God is calling for genuine humility and truly mutual concern for all.
I believe that these thoughts apply to Australia too. And also to many other nations.
God is longing to pour out His Spirit on the nations, but He is waiting until His people repent of their alienation from each other, and begin to unitedly seek His face and forgiveness.
Believers from every denomination and tradition must earnestly seek for each others' genuine good.
Electing the right government will not solve the problems of disharmony and disunity'.
So what can we do?
Only humbly uniting before God will bring about a genuine outpouring of God's Spirit and blessing that our nation desperately needs.
Please follow and like us: