Abortion! – Can I talk about it?
Thirty six years ago Betty (and I) were confronted with a traumatic and stark question ….. "Mrs Evans do you want to keep this baby or do you want it aborted"?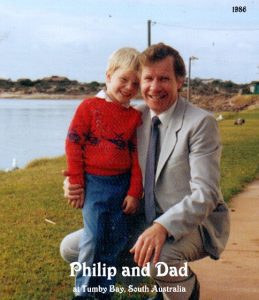 Our 5th child, was still in uterus and was diagnosed with hydrocephalus or even a worse outcome. 
During the 2nd trimester the ultrasound revealed several symptoms that alarmed the OB/GYN team and the attending doctors recommended abortion.
Betty gasped with shock at the very thought of having an abortion!
We then were forced to wrestle with the thought of bringing into this world a child with a possible long term medical problem or severe disabilities.
As a christian couple we discussed and prayed for guidance and instinctively accepted that abortion was not an option for us.
We thought about what people call "the hand of God" and were prepared to accept the outcome.
Im glad we did because our son was born physically and mentally a perfect child. (It is a fact that many Evans' men have genetically a head circumference that require a large hat! ….. haha!)
Today he is a married 36 year old professional designer enjoying a full and creative life.
I tell you that story because it was a crisis decision point in our lives that I never ever expected I would have to face.
As a mere male I'm reluctant to talk about the whole abortion issue not because I don't have an opinion, but because in our western mindset it is considered a woman's issue.
Recently I read a very moving article written by Emma Morris, in The Courier-Mail on 24 August 2016.
It triggered many of the emotions I felt about the subject of abortion when I was in ministry trying to console woman who had been pressured to have abortions.
Women don't need abortions, they need to be helped.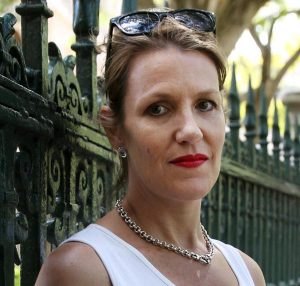 "While not all women have regrets or emotional scars after an abortion, many do.
It's been about 27 years since my first abortion.
I was a naive 16-year-old who got ushered off to an abortion clinic by her boyfriend and his father, now having virtually no memory at all as to the details of what happened.
Pain, grief and trauma will do that to a person.
What I can tell you is that, when my eyes opened in that "recovery" room, I was forever a different person – because not only a baby was killed inside of me that day, but part of my soul died as well.
But nobody else could see that part of me died too because I became very good at hiding my pain.
Something else grew, and that was an unhealthy, obsessive desire to get pregnant again to replace my baby.
You would think that after suffering so much grief the last thing you would want to do would be to get pregnant again, particularly when your circumstances were exactly the same.
But get pregnant I did, again and again.
Unfortunately, this is an all-too-familiar cycle for many post-abortive women.
I found myself often playing out the same scenario of an "unplanned" pregnancy to a man who didn't want a bar of being a father.
All I wanted to do was replace my babies.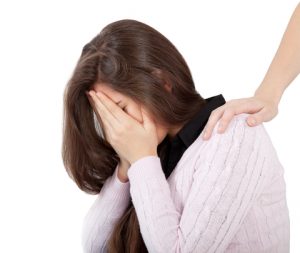 But time and time again I found myself back at an abortion clinic.
The truth is, in the absolute deepest part of my soul, the last thing I wanted to do was to have another abortion.
So why couldn't I get out of the cycle? And why didn't anyone, particularly at an abortion clinic, ask me what was going on?
They just booked me in, took my money, gave me a quick five minute "counselling" session and the rest was history.
As the years went on, in order to suppress the worsening pain, I went on antidepressants and started seeing psychiatrists, psychologists and counsellors. And not one person asked if I'd had an abortion. Did they not know the damage it does to women? Does anyone know?
I found myself having gone from a super-fit, happy and healthy teenager, to an excessive alcohol and drug user, leading a promiscuous lifestyle, still desperately trying to fill the void of that lost child.
But no drink, pill or man could ever replace my babies. And nothing could ever turn back the years and turn me into that same girl.
I was lost, desperately miserable, struggling with suicidal tendencies and a self-loathing that was beyond words.
I was self-destructing and on a downward spiral, and I knew it.
But I didn't know what to do, so I kept numbing myself with alcohol and drugs until one day I could do it no more.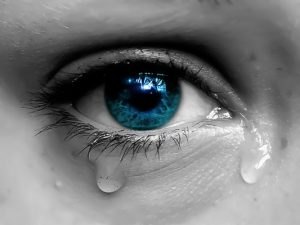 I started to really look inward and see where the pain was coming from. The healing journey has been slow – very, very slow.
One of the countless problems with abortion is that it is almost impossible to find out the truth about the extent to which it harms women.
Because, as research by Dr Theresa Burke in her book Forbidden Grief shows, during the post-abortion journey, many women will completely deny ever having had an abortion, and then completely deny that it has affected them in any negative way.
I can tell you that abortion greatly and deeply affects many women.
As a community, let's stand together and support women with unplanned pregnancies. Let's show each woman that having a baby is something that she can do, that she won't be alone but will be supported.
The last thing she wants to hear is "I'll support you in whatever you want to do", or "You can't have this baby." Who do we think we are to tell her that?
It's a natural instinctive reaction, on a very deep level, for a woman to want to have her baby. It's up to us to help her through the process, regardless of the situation.
I only wish, in all of the unplanned pregnancies I faced, that just one person had said that to me. Because no one ever did.
They coerced, forced or abused me into having an abortion, and then left me alone to carry the grief and trauma myself".
Emma Morris is a married mother of two children, with one on the way.
Emma's story triggered some sad memories for me during my many years in counselling hurting people as a minister of the Gospel.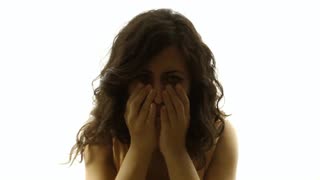 The good news is : The Grace of God reaches out to those who will call upon Him.
I recall one day when a distraught middle aged woman came into my office seeking answers for undiagnosed emotional pain.
She seemed to be in a state of constant spiritual anguish and confusion.
Her emotions were mixed with anger, fear, consternation and deep, deep sadness.
I realised that her pain was not something I was readily equiped to diagnose….. So I asked if I could pray for her!
Almost instantly as I prayed something happened in the spiritual realm.
A question came to my mind to ask her about her family and how many children she had?
With that question the emotional dam walls broke and tears of remorse overwhelmed her.
I quickly realised that this was not going to be a short counselling session.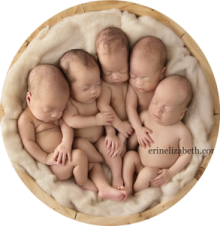 She then unpacked a life story of unparalleled sadness.
She had terminated the life of 5 of her babies through abortion which was supported by the State.
Although I had years of pastoral experience,
I felt totally inadequate to help this lady.
It was a case where I needed not only the gift of the "Word of Knowledge" but above all the "Word of Wisdom" to bring healing and comfort to this benighted soul.
In the next hour as she unwrapped her memory it seemed almost as if a third person was in the room that day helping her unravel the chaos of her soul.
Slowly and deliberately I then asked her to name the babies that she had aborted.
With that, scales of deception seem to fall from the eyes of her understanding as she realised the gravity of what had transpired in her life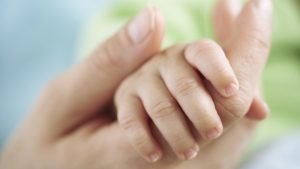 The revelation that these were human beings that she had aborted.
Her children, her flesh & blood made in the image of God.
Minutes passed as one by one she thought of names to give to her aborted babies.
I cupped my hands in an act of symbolism, holding each baby in the palm of my hand.
Then one by one I dedicated them by name to a loving and merciful God.
At the end of that private dedication service, I looked into her eyes and saw a remarkable change.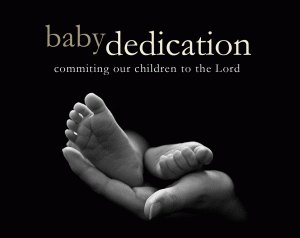 She exuded a peace that passes all understanding!
When she left my office the transformation was amazing as she walked in the power of God's forgiveness.
In conclusion my motive for talking about abortion is not so much to show you from the scriptures why it is sin, but rather to comfort and help those of you who are even considering it.
Simply, the emotional, spiritual anguish and pain that Emma Morris described above will fracture your soul.
It is not worth it!
God does forgive those who are truly repentant and heals the broken spirit.
His Grace is all sufficient! He looks beyond your faults and sees your need.
Allow His grace to work in your heart. I pray that you will turn to Him today and find comfort and peace.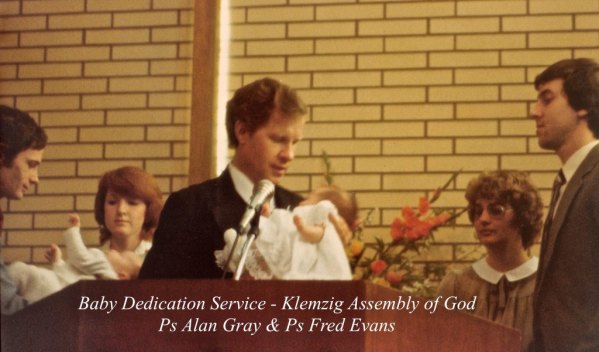 If you have a positive thought to leave below feel free to leave your comment.
You never know who might read this post and be blest by your comment.
*******
Please follow and like us: