July 2010 – A Month of Celebrations and a Call to Pray!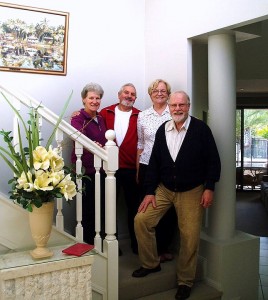 1 Thessalonians 5:18 I have always been one to encourage my friends and my loved ones to celebrate the events of life enthusiastically.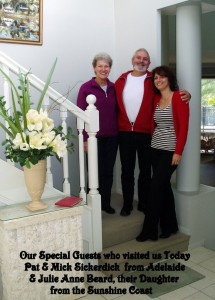 This month we have had the privilege of connecting with many wonderful friends who in one way or another has brought joy into our lives. Pat  and Mick Sickerdick with their daughter Julie were one such family who called on us and reminded us of their wonderful Conversion to Christ back in the 1970s. The drinking culture of Darwin was devastating their lives and the cyclone of 1974 sounded the death knoll to their marriage. Separated and on the brink of divorce, they met at a church alter Call service  in Adelaide, through separate invitations of friends. This was the beginning of their new life together with Jesus at the helm. Their faithful service to Christ is inspiring.
ne 70" src="http://www.fredandbettyevans.com/wp-content/uploads/2010/08/Lorraine-70.jpg" alt="" width="222" height="283" />We were honoured by their visit.  Life is too short to miss an opportunity to positively celebrate the good times.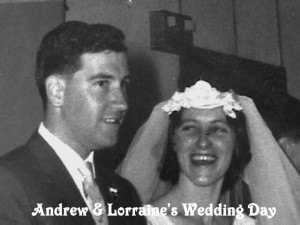 The month of July has gone so quickly and we will never get it back again but I do have a wonderful memory of two events that I particularly want to share with you on this months post of life. The first was the occasion of the birthday of my 'favorite' sister in law Lorraine. It was her 70th birthday, a significant event in anyones life! Lorraine and Andrew were married in 1962 nearly 50 years ago. They served as missionaries in Papua New Guinea  from 1963 to 1969 before accepting the invitation to pastor the Klemzig Assembly of God Church in South Australia.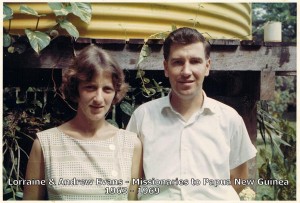 Throughout her life Lorraine served faithfully along side her husband and was ordained in her own right as an Assemblies of God (Australian Christian Churches) Minister. She was known for her sound theological knowledge and forceful presentation of the Word of God.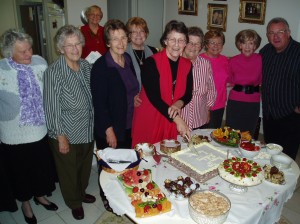 A person without compromise when it came to the teaching of the scriptures. Not one for acknowledging her age Betty & I took it upon ourselves to give her a birthday party when she turned 70.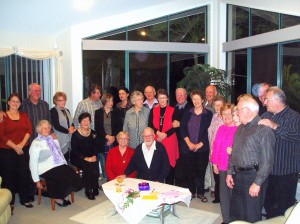 It was a happy occasion with many of her colleagues and friends paying tribute to this remarkable lady as we sat around our lounge room enjoying good food and fellowship. Later upon her return to Adelaide Lorraine celebrated another 70th birthday party with her children Ashley & Russell and their families and some invited people from the church. We honour her not only as a Sister In-Law but as a Godly woman who has lived a long time serving her Lord. (Click on the photos for enlargement!)
.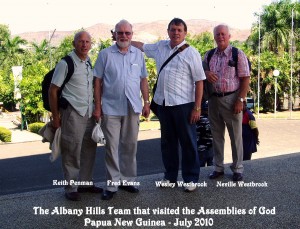 The second significant event of the month was my return visit to Papua New Guinea with a group of men from the Albany Hills Christian Church.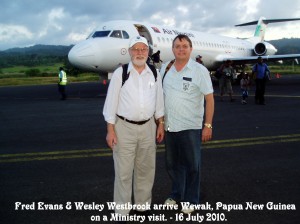 Wesley Westbrook, the Missions Pastor of the church and son of veteran missionaries Ron & Grace Westbrook, kindly invited me to join him on a ministry trip to Papua New Guinea.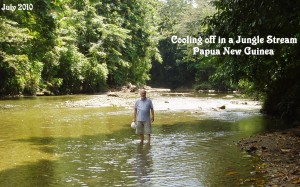 Naturally I was delighted to visit the people I grew to love all those years ago. Many of them had passed on but will always have a special place in my heart. Betty & I had the amazing privilege of serving the people of the East Sepik Province for over 16 years. My first term was served as a single young man just 21 years of age. I had a passion to evangelize and plant churches and providentially in 1961 over 861 people were converted to Christ.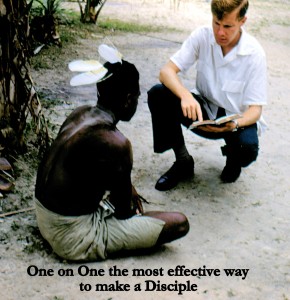 Seven Churches were pioneered and built in my first term of three years service. Significantly on this occasion I wanted to visit the mountain village of Kulingei where it all started for me and was the first village I visited. It was a very steep climb up the mountain and reminded me of my age as we slowly made our way to the picturesque village perched high up on the Torricelli range.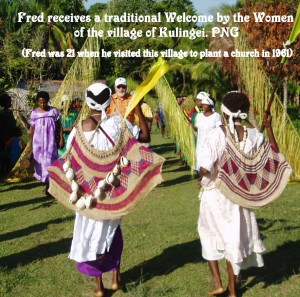 We were greeted with a traditional welcome of warriors who 'threatened' to spear us as some village women sang and danced, escorting us into the village to the cheers of the village Christians. I was overwhelmed with emotion as my eyes recognized faces of people in the crowd who I had led to the Lord all those many years ago. The atmosphere was charged with positive emotion of love and acceptance.
At the church service that followed I gave the pastor of the church some photos of early Christians and a photo of the first offering that was taken at the church of foods that were given in lieu of money. After the service we were hosted to a special meal and mingled with the people talking together of old times. The scenery was spectacular and the cool mountain breezes were were like standing under an air-conditioning unit, most welcome!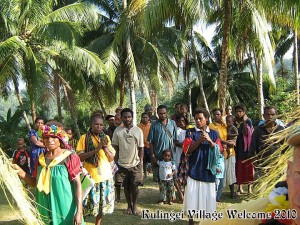 Making our way down the mountain was more difficult than climbing as my legs seemed to buckle under the constant pressure behind the knees to keep upright. Interestingly it was only at the bottom of the mountain that I had a fall but fortunately was not hurt.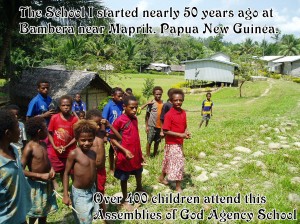 I visited the school that I started in 1962 which today is a fully fledged Primary School of over 400 children run by the Assemblies of God School Agency under the auspices of the Evangelical Alliance and funded by the Government. The Assemblies of God of Papua New Guinea currently have over 30 Schools under its jurisdiction. Apart from visiting a number of significant villages we had the privilege of  attending some special meetings at the village of Kalabu  where Betty & I had lived in the first three years of our marriage. The road to Kalabu was in dreadful condition and begged the question , why doesn't the government do something about it?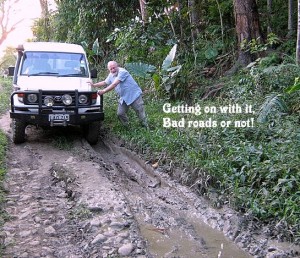 Again I felt very emotional as we drove into the large village of Kalabu. Memories came flooding back of those wonderful years we spent amongst these dear people. Our first born son Ted was conceived here.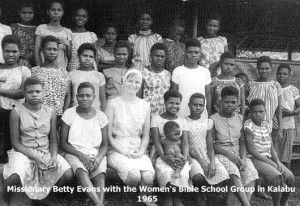 Our first Bible School was birthed here. Our first Confrontation with Demonic power was encountered here. Our First Medical Emergency was attended to here. Our first Spiritual Revival was Manifest here. Our first confrontation with Tribal Violence and Murder was experienced here and paradoxically our first village Christian Wedding was Celebrated here.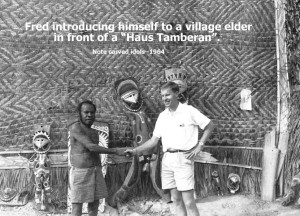 Amazingly in the midst of all this adventure, it was in this village we experienced the joy of serving Jesus without the pressures of dealing with what I call the stress of the "competitive success syndrome".   What a life, you can't get much better than that!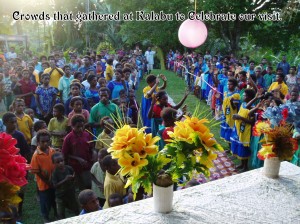 We were given a traditional tribal welcome. Hundreds of people gathered to welcome  and celebrate in song and dance. I felt very emotional and humbled as we walked onto the old Kalabu Mission property where Betty and I had lived all those years ago. Our old Mission house was gone. My thatched roof village Office was gone. The Coconut tree which stood outside our bedroom window was gone but the old Avocado tree which was planted by earlier missionaries was still bearing fruit as was the Church with the spiritual fruit of righteousness. During the celebration services we were given numerous gifts of appreciation by different families of the village and significantly presented with a traditional Covenant Ring made from the valuable Cowrie Shell. A coconut tree was planted in our honour to mark the significance of the event.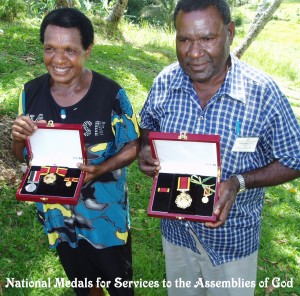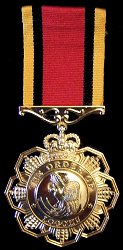 Perhaps one of the most surprising personal joys that I received was to see the National Award Medals which were given to two of the young people we discipled. Pastor Paul & Ilowi Waikowein were awarded the Order of Logohu Medal (Equivalent to the Order of Australia Medal) for services to the Assemblies of God Community in Maprik by the Governor General of Papua New Guinea, Grand Chief Sir Paulias Matane. Ilowi in particular is an outstanding woman. She is the Women's leader for the district and organized a four day Convention in Wewak for over 1200 women. At the conclusion of the Convention all the women marched through the Wewak township singing and waving banners to the Glory of God as a public witness. The women leaders have a longing for a connection with the next generation of Australian women Bible teachers who will partner with them in the work of Bible School training. Already she has raised the finance to build a transit centre or house for expatriate missionaries who wish to return to help in the work of the Maprik Bible School.
"Missionaries Wanted! Please send us Missionaries to work with us in the training of Pastors and Church planters at Maprik" is the message I got from the Assistant General Superintendent of the Assemblies of God of Papua New Guinea. Luke 10:2
LA 240" src="http://www.fredandbettyevans.com/wp-content/uploads/2010/08/Herb-in-Wewak-LA-240-300x289.jpg" alt="" width="300" height="289" srcset="https://www.fredandbettyevans.com/wp-content/uploads/2010/08/Herb-in-Wewak-LA-240-300x289.jpg 300w, https://www.fredandbettyevans.com/wp-content/uploads/2010/08/Herb-in-Wewak-LA-240-1024x989.jpg 1024w" sizes="(max-width: 300px) 100vw, 300px" />
News Flash! American Assemblies of God Missionaries, Rev Herb and Karen Johnson were recently violently attacked by a Machete  wielding criminal at Wewak as they were strolling along the beach front in broad daylight. Their arms were severely lacerated as they struggled to ward off the attacker. They miraculously survived the attack despite a serious life threatening loss of blood. Brother & Sister Johnson are now recovering from their injuries back in the USA. Please pray for their complete recovery and the ongoing Discipleship ministry of Ephod which plans to distribute over 6000 Full Life Study Bibles to Pastors in PNG
LA 098" src="http://www.fredandbettyevans.com/wp-content/uploads/2010/08/Herb-in-Wewak-LA-098-1024x870.jpg" alt="" width="698" height="521" />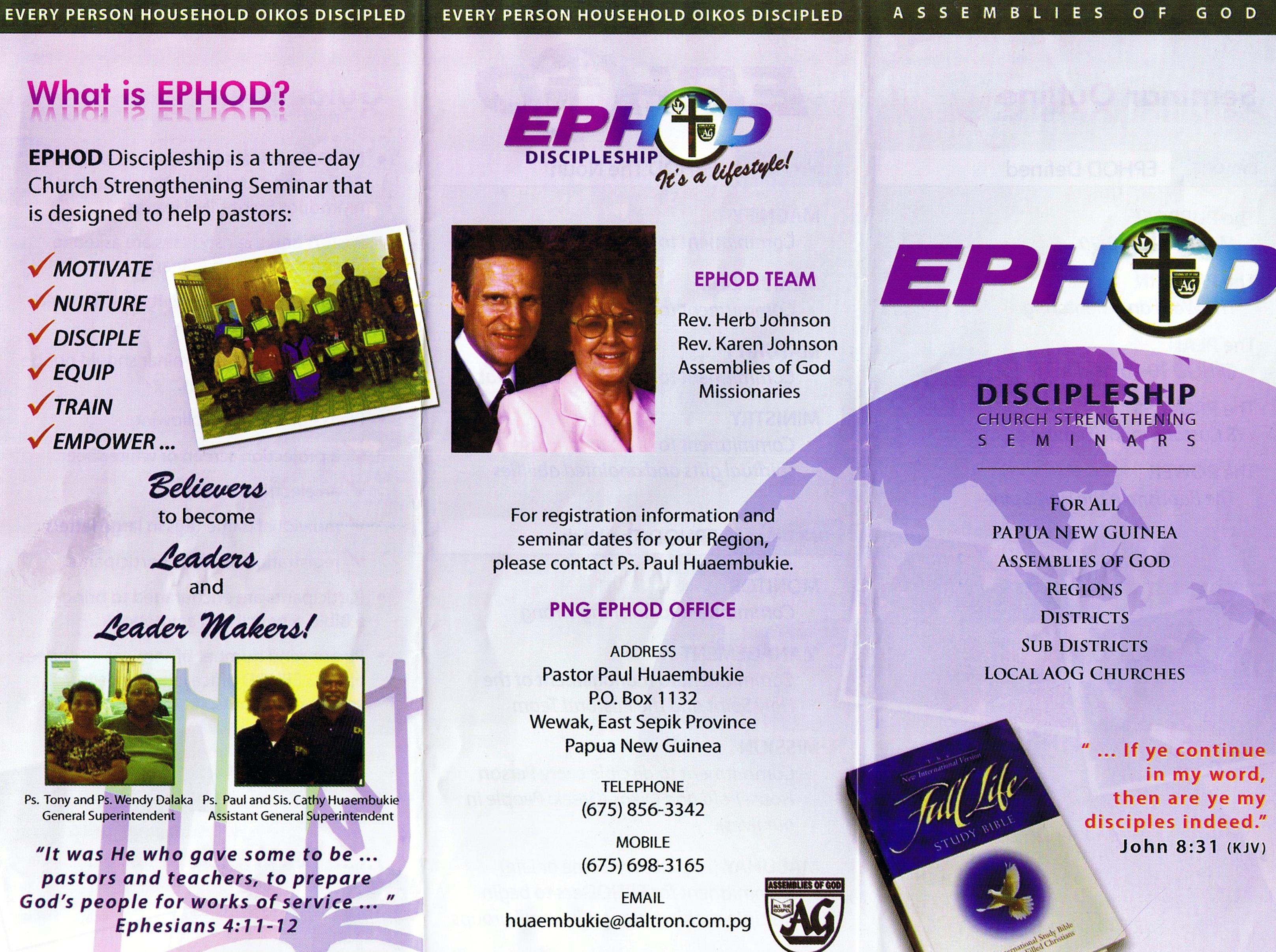 Please follow and like us: