June 2010 – The Wedding of the Year!
Its time for a new post as lots of things have happened this month. The month of June seemed to epitomize the cycle of  life, with some sadness and some joy with routine in between. The sadness was the news of the passing of a dear friend,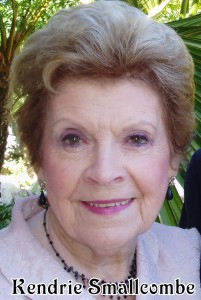 Kendrie Smallcombe who after a life time of Christian service went to her reward.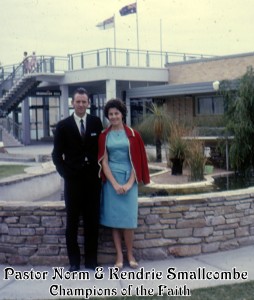 Kendrie & Norm Smallcombe were Pastors of long standing in the Assemblies of God fellowship of the Australian Christian Churches and were used of God to pioneer a number of churches accross this vast country of Australia.
Kendrie was a vibrant and vivacious Christian Lady who attracted many to the cause of Christ. She was a great Pastor and friend of many people. With her husband Norm they pioneered and founded churches from Perth in Western Australia to Whyalla in South Australia and up to Cairns in Queensland. Their crowning glory could possibly be the founding of the Cairns Christian College at Brinsmede. We salute and honour both Kendrie and Norm as Champions of the Faith.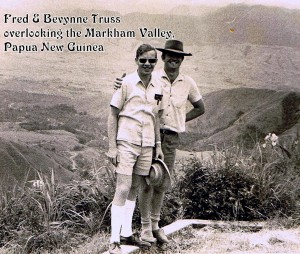 During the month I also reconnected with an old friend whom I haven't heard of in years.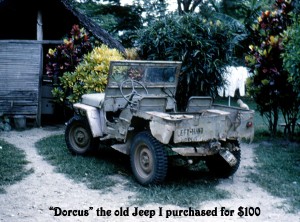 I first met Bevynne Truss a support worker in our Mission in Papua New Guinea during the 1960s. Bevynne was a skilled engineer working as a mechanic on large industirial machinery. For a two year period he resigned his highly paid position with Government Transport and came to PNG to support the missionary cause and rebuilt old war time jeeps for missionary use.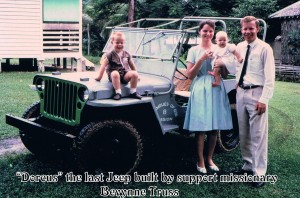 I will always remember the old jeep I bought for $100 rebuilt by Bevynne Truss and I called "Dorcus", because it was full of good works Acts 9:36.Dorcus was Jeep No. 8 the last Jeep built by Bevynne Truss for the Mission. To read more about our Mission work go to the pages in the Index "About Ministry in Papua New Guinea".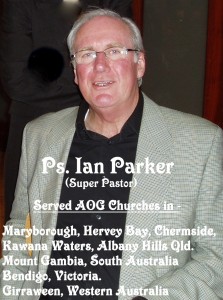 This month we also farewelled our Senior Pastors Ian & Jan Parker from the Albany Hills Christian Church. When Ian took over the responsibility of Albany Hills it had just been through a church split and was in need of a good shepherd. Ian was just the man for the job and carefully built up the church again by wisdom and good preaching. By the time he resigned it was in a healthy condition again with most Sunday morning services being filled to capacity. God bless you Ian & Jan..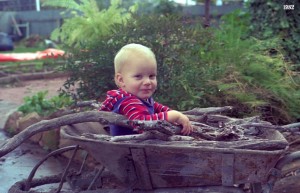 The most exciting event of the month of June however, was the "Wedding of the Year". Our last born son Philip Mark Evans to Emma Lyn Blackmore. Of course Philip being the "baby" of our family, inspired me to revisited his childhood years.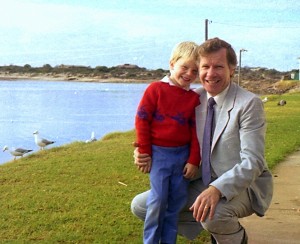 To some extent there was a feeling of "loss" in our lives to think that our last son was getting married.
Naturally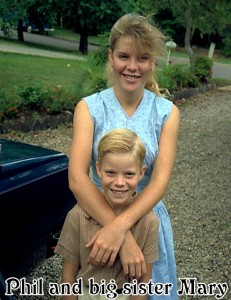 I dug into the archives of old 35mm film strips and found some old pics that I had forgotten about. I digitally enhanced some 29 year old baby slides of Philip which brought back warm memories of this young life. He was  born into our lives under a stressful prognosis. The Doctors suggested that we may consider abortion. Betty & I were shocked as the diagnosis from the medical scans indicated abnormalities as the baby's head was larger than normal. We felt the trauma of having to make a decision that was so obnoxious to us.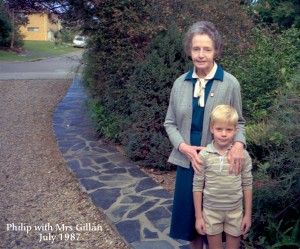 It was 1980 and I was busy serving as a pastor at the height of the spiritual revival that came to be known as the "Klemzig Revival".( see story in index) Betty was traumatised but without hesitation I said to her "Darling we will keep this baby no matter what. If he is abnormal in any way we will look after him and trust God." Six months later Philip was born perfect in every way. The day we brought him home his Grandfather Ps. Tom Evans, took him in his arms and dedicated him immediately to God. It was a significant moment in time.
As a child Philip was the family favorite.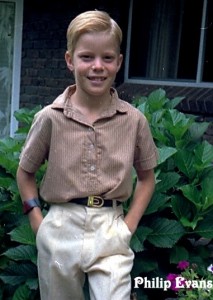 His siblings loved him especially his only sister Mary who was a little mother to him. An aristocratic lady by the name of Margaret Gillan who had joined the church in the early days of the Revival, took a liking to Philip and became a dedicated baby sitter and surrogate Aunty to him. Aunty Margaret was a God send to us as they were very busy and happy days serving in the church at Klemzig and later Paradise.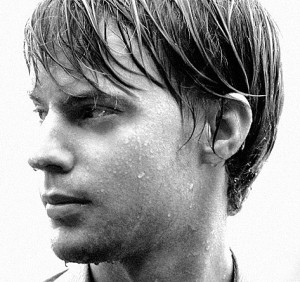 Philip has a quiet, sensitive and respectful nature and very independent.
He is a quiet achiever preferring to let his work do the talking. As an adult his artistic gifts in music and graphic design has defined his work choice. Today he is a professional Graphic Designer with 2Plik8 Studios in Brisbane. His employer tells me he has a incredible work ethic as one of the best graphic designers in the industry, which of course makes me proud of him. But better than all that, just a few days ago he married lovely Emma Blackmore who interestingly is the daughter of former missionaries to Thailand, David & Jill Blackmore of World Outreach.
The Wedding ah the Wedding! Of course with every wedding there is much preparation before hand. Betty spent many hours cutting out and sewing the wedding dress for Emma.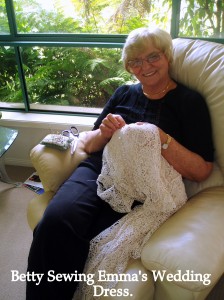 It was a work of art especially when I realized the cost of the material.
Betty also sewed her own dress from left over material from a deceased estate. She is a Proverbs 31:13,19 Lady. The Wedding was held in the historic Powerhouse Rooftop Functions Centre at New Farm, Brisbane.
Just prior to Emma entering the room the Bridesmaids made their entry while of course we couldn't wait to see the Bride! This was Emma's day and when David Blackmore led his youngest daughter into the roomful of guests, a warm applause greeted them. She looked gorgeous in her Vintage Lace, Classical Wedding Gown. I was surprizingly nervous as I welcomed everyone in attendance.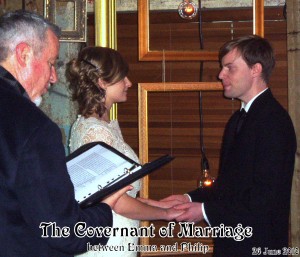 Even after all these years of conducting hundreds of weddings, my nerves got the better of me as I welcomed the guests to "David & Emma's Wedding". I was quickly corrected and everybody laughed as Philip & Emma forgave me as I quickly handed over the service to Emma's Dad, David Blackmore.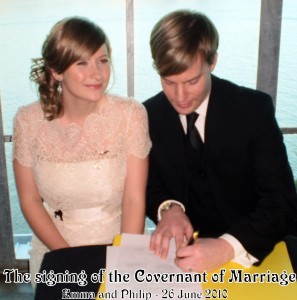 He spoke warmly, lovingly and advisedly to the couple before taking them through the Vows of the Covenant of Marriage. As I said previously Emma looked radiant in her Wedding dress and was obviously enjoying this wonderful day in her life. She comes from a large family and like Phil is the youngest of the family.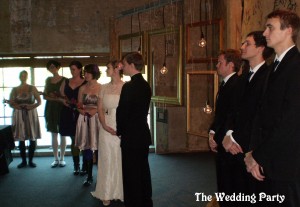 After the signing of the Register, we  as parents prayed for them and gave them our blessings. It was a precious moment as Emma & Phil mingled with the family and thanked them. The reception involved some delicious hot & cold  finger food in an atmosphere of love and informality.
For desert or sweets the most exquisite Cup Cakes I have ever tasted were on display for all to enjoy. The conclusion of the evening was taken up by speeches from Phil & Emma's parents followed by general photographs all round. A montage of some are included below.
"Congratulations Philip and Emma
We Love You"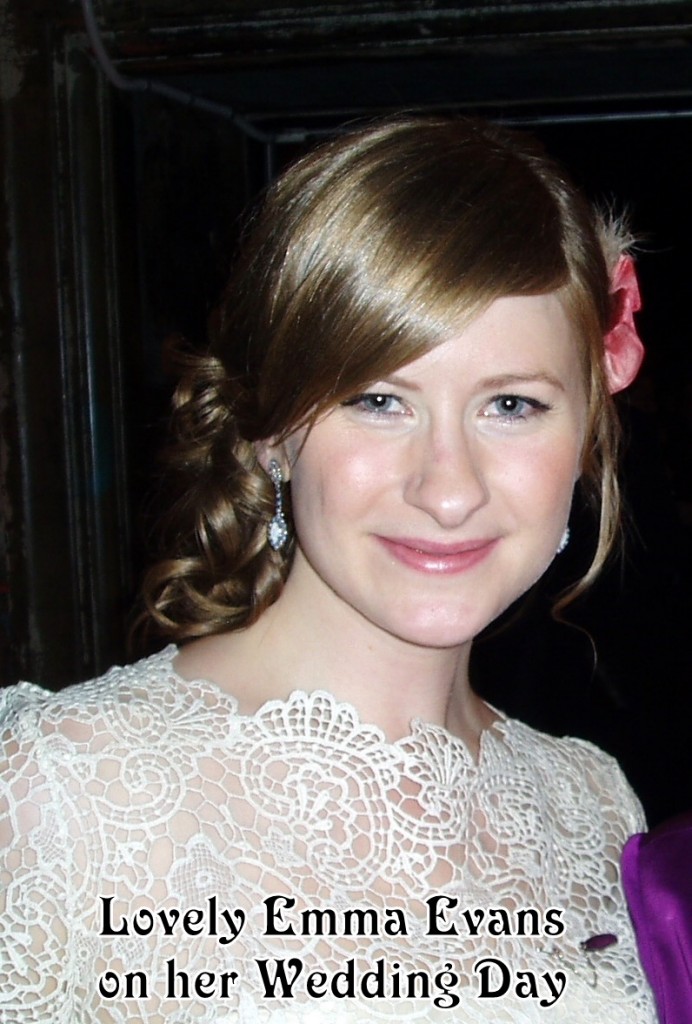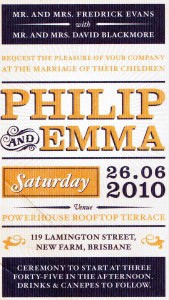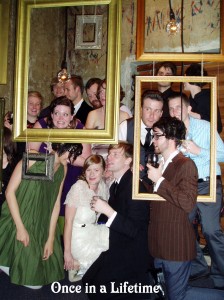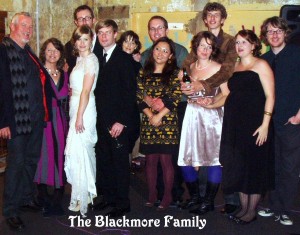 Please follow and like us: