May 2010 – The Anniversary Month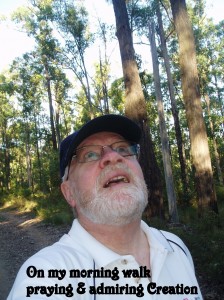 This morning as I was out on my usual walk through the Bunya State forest which is adjacent to our home, I wondered what I could write about this month.
la 4 - 2007" alt="" src="http://www.fredandbettyevans.com/wp-content/uploads/2010/05/Koala-4-2007-300x225.jpg" width="192" height="144" srcset="https://www.fredandbettyevans.com/wp-content/uploads/2010/05/Koala-4-2007-300x225.jpg 300w, https://www.fredandbettyevans.com/wp-content/uploads/2010/05/Koala-4-2007.jpg 640w" sizes="(max-width: 192px) 100vw, 192px" /> I decided to ask Betty to put pen to paper or finger to keyboard  & help me construct this May newsletter- so this is a joint effort. The month of May finds us disgarding our t-shirts and shorts and scrambling to find the "trackies". To those who have memories of stinking hot and humid christmas holidays in Brisbane, take note – May is the month to visit. Blue skies, balmy days with just enough rain to make it easy to pull out weeds and keep the lawn green. Yes, May is the month! Which reminds  me, the 9th May is our Wedding anniversary.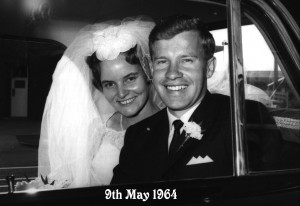 How could I forget? Looking back over all those years I honour my dear wife Betty who has stood with me through thick and thin, prosperity and pain, for better and for worse. The good times have been wonderful and the sad times have kept our feet on the ground. We are still together after 46 years, and look back with wonder and satisfaction.

Our church life at Albany Hills Christian Church (Australian Christian Churches) sees significant changes in May. Firstly we have farewelled our youth pastor of 8 years service. Jason Young found the Lord  as a young boy, and although without a home-front christian family, his dedication to Christ was pivital to all his life's choices.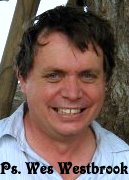 He received the Baptism in the Holy Spirit at a young age and this empowered his witness through Uni and into ministry. Jason has built up a notable youth group with fruitful community outreach into our area schools. Tina, his wife courageously stands by his side in faithful love to her husband and God  and has impacted the lives of many girls and young Mothers. We will miss them both. Jason has trained up good staff to look after the youth in the interim. Also this month our Missions Pastor, Wesley Westbrook took a small team on a short term ministry trip to Thailand & Cambodia. We look forward to hearing the report of their ministry.
.
We  also have been privileged to hear our new Senior Pastor Mark Elmendorp, preach  this month. (He and his son Jack made a special visit to Brisbane on May 30th). Mark and Nina  come to us having recently resigned as Pastors from one of Australia's largest churches, the Paradise Community Church Adelaide, South Australia. They commence ministry at Albany Hills Christian Church on Sunday  4 July 2010. They are a fine couple and well prepared for the responsibility ahead of them. They have been faithful through the ranks of church life having served in full-time ministry for a total of over 36 years.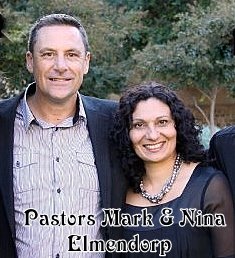 Both he and his wife come to us with the commendation of their colleagues in ministry in South Australia & the Paradise ministry leadership  over-site.
Pastor Ian Parker and Jan have resigned as senior pastors at Albany Hills and leave us in a few weeks. Ian is coming towards retirement age. Although publically no one would guess, he has of latter years battled with significant health issues.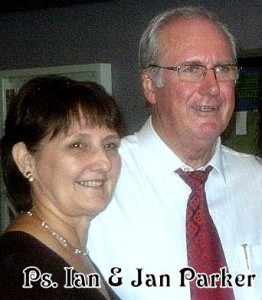 The fact is  he is tired. Ian like myself, was brought up in a typical AOG family – no pictures, no TV, no makeup, no "worldly" music, Sunday clothes and quietness on the Lord's day. He attended church three times on Sunday and several during the week. What we did have in those days was cricket with mates in the street, hours on our bikes exploring the creeks and bush.  We had youth on Saturday night which was called "Christ Ambassadors", Royal Rangers on Friday night, regular camps at either Cuddly Creek, Burleigh Heads or Hervey Bay. It was a very "narrow road", but in retrospect I don't think it did us any harm. Ian graduated from the Commonwealth Bible College  in 1972 and has ministered in churches throughout Australia . He relates the good and bad of those days with enormous hilarity. I hope we can continue meeting up for the Monday morning "debriefs"  at the Coffee Club. After a rest I'm sure Ian will be in ministry harness again in some capacity. My friendship with Ian was the catalyst for our coming to Albany Hills. We thought we might leave when he left but the people of Albany Hills have become our family and we look forward to Mark and Nina.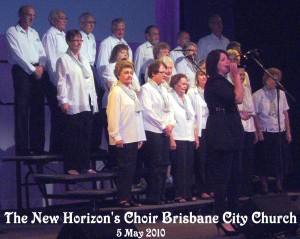 We had a great inter- church get together for seniors hosted by Pastor Alec Alcorn of Brisbane City Church this month.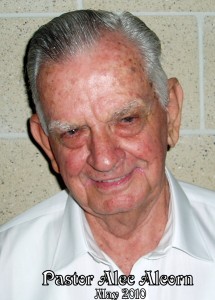 What a good crowd of "old – timers" and what a story their collective memories  of the  pioneer days of our movement could tell. Beth Kerridge's chords and runs on the piano were thrilling. She follows her mother who was the pianist for the Booth-Clibborn tent meets that was the Queensland birthplace of it all. How I enjoyed the old time singing with a waft of harmonies floating through. I think our congregational participation wins, but we are so serious!!! The modern church maybe has more fun.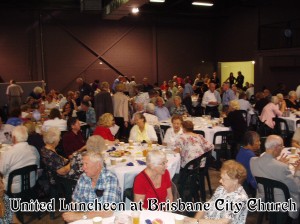 After the service we caught up with a number of old timers. We had the privilege of meeting up again with Joyce & Harold Bartholomew. Not only has Pastor Bartholomew "Barty" to those who love him, served our Assemblies of God fellowship with distinction at Executive level, but in retirement years he has served a further 16 years as a missionary to India. He says, "On about 40 missionary journeys,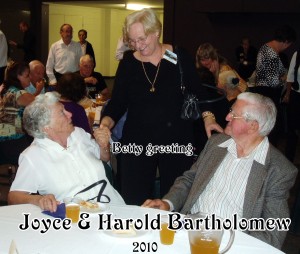 I have slept on the floor and under the stars, travelled on about everything you could name from a bicycle, bullock cart, horse cart to jet aircraft. There is no income from ministry in these poor countries. God has supplied. My income is my Returned Serviceman's Pension, nothing more. We have no lack. God's work done in God's way will not lack God's supply." Pastor Barty is a passionate 'Creationist'! He continues to supply the Creation Magazine & Christian literature to India. If you can help his address is Pastor H.W. Bartholomew 65 Bracken Street, Moorooka, Queensland, Australia.
Joel 7th Birthday" alt="" src="http://www.fredandbettyevans.com/wp-content/uploads/2010/05/Joel-7th-Birthday-296x300.jpg" width="207" height="210" srcset="https://www.fredandbettyevans.com/wp-content/uploads/2010/05/Joel-7th-Birthday-296x300.jpg 296w, https://www.fredandbettyevans.com/wp-content/uploads/2010/05/Joel-7th-Birthday-1010x1023.jpg 1010w, https://www.fredandbettyevans.com/wp-content/uploads/2010/05/Joel-7th-Birthday.jpg 1123w" sizes="(max-width: 207px) 100vw, 207px" />On the family front, Mary & Dan's third son Joel turned 7. School projects sometimes involves Betty.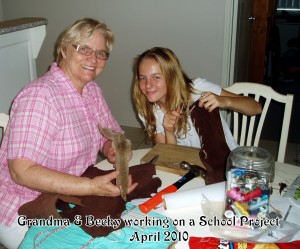 Here Rebekah and Grandma get into a medieval school project. We love seeing the granschildren growing up. Mary and Dan are great parents with a great family. Ted and Kylie are enjoying life and continue to be blessed in ministry at Whyalla.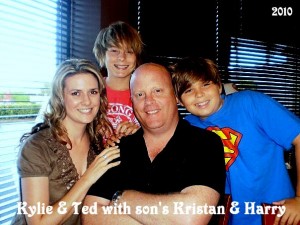 A highlight for them is the coming of our friends Barry and Sherene Olsen to Whyalla. They will be a great asset. We pray for employment for them.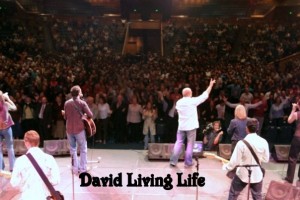 News from David is spasmodic but good. He is so "flat out" with all kinds of great things happening. Skype and Google help us see first hand the blessing of God on his life. Only a few weeks to Emma and Philip's wedding.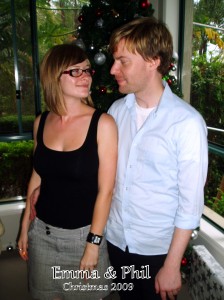 Betty is "scurrying around" trying to find a suitable "Mother of the groom" outfit. As for me I'll just wear my regular suit. We men have it easy! This month also sees our prayer list grow with health issues among our friends. Pastor Norm Smallcombe's care  and love for his wife is commendable and he has had to seek assistance in caring for her. Kendrie is an amazing woman of note in our church movement. Perhaps next month I will write about them. Pastor Roy Short and Mrs Averill & Ralph Morely have all had "ticker trouble" and Bert Gregory's "tricky" heart has resulted in his having a serious fall with complicated head injuries. When you have your prayer time, join with us in prayer for these wonderful people who have served God all their lives. Our sister in law Lorraine Evans also needs our prayer as she recovers her full health.
We'll leave you now with a question- When is the best time to downgrade and move into  a retirement village – sooner or later? Love to our circle of friends and God bless. Fred & Betty Evans
Ps. On the Index pages you will see many posts (chapters) of our memoirs of  our life's work and ministry that may interest you. I find it amazing that every day many people not known to us personally, from around the world, including places like Russia, America, Europe, India and Pakistan, visit this web site and leave friendly comments. Of course I only publish comments from people known to me, but I say "thank you" to all those who come across this web site and leave a friendly comment.
Please follow and like us: