March 2010 – The Birthday Month!
Hello again, the month of March has come and gone and with it, it's memories and events that will fade away in time unless written down. Consequently this monthly post will be a reminder in times to come of happenings in March 2010!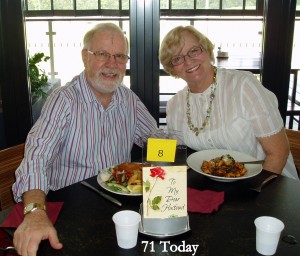 March is a significant month in that I was born 71 years ago to Stella Prior Evans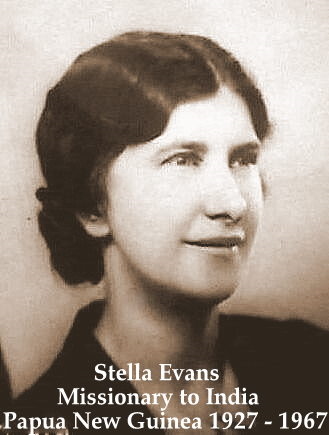 in a small maternity hospital in Adelaide, South Australia. It is also a significant year in that this year our first grandchildren become teenagers, and it is my hope & prayer that they will have as much fun and adventure in their lives as I have. Betty & I celebrated my birthday at a private dinner not far from our home in the Bunya State Forest.
Stella was the first Assemblies of God woman to receive a ministers credential as a missionary to India. She passsed away in 1995 and you can read a brief history of her remarkable life story on the page concerning my parents on this web site.
.This month I have continued with my Web Site and facebook hobby and Betty has been happily engaged in sewing Emma's wedding dress.

Emma's mother Jill Blackmore visited us for the final fitting. Jill & her husband David had just returned from a short term missions trip to Thailand. I guess in time we will have the joy of being related to the Blackmore family through the marriage of Emma & Philip on June 26th, which is not too far away.
We also had a surprise visit from couple of acquaintances whom we met on the World Wide Web of all places, on 'facebook'! 'Friends of friends' they call it!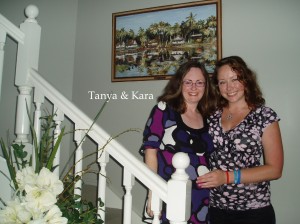 Tanya & Kara became friends and love to support us in prayer.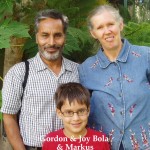 Our relatives from North Queensland, Gordon and Joy Bola also visited us. Joy who is related to the Spoor family on Betty's side, came for lunch. They are Organic Banana farmers from Murray Upper and are a fine Christian family.
The opening of the Clem 7 tunnel was a significant event  in Brisbane which took place on 16th. March, which was  a day after my birthday.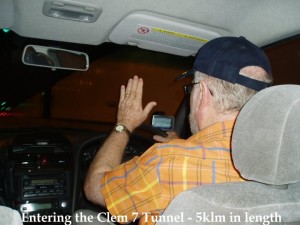 Betty & I took a 'joy ride' through the tunnel which is nearly 5 klm in length and 60 meters below the City and the Brisbane river. Mobile phones and radios work & can be used in the tunnel. We were duly impressed as we travelled at 80 kph on the concrete road surface from the northside of Brisbane through to the Ipswich road, south of the Gabba.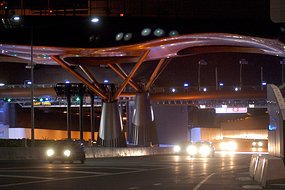 We by-passed 23 sets of traffic lights. The only problem for pensioners is the toll – $4.28 one way which starts on April 5.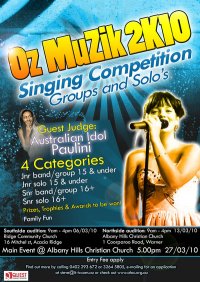 The popular Oz Muzic singing competition organized by Steve Vilianu was held at the Albany Hills Church Auditorium on 27 March and I was asked to be one of the judges along with Paulini of Australian Idol fame. Interestingly she never asked for my autograph but I was snapped with her anyway!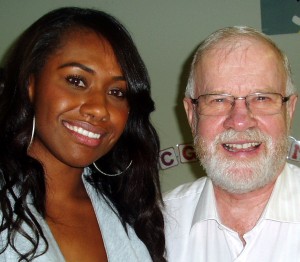 Paulini is a lovely Christian young woman who has kept her Christian testimony & witness as she works in the entertainment industry. She is a good role model for up and coming young singers.  The Oz Muzik concept was born out of a desire by the church to reach into the community. It was well received by the general public.

During the month we received some faith challenging news from two close friends who suffered serious attacks of ill health. My sister in law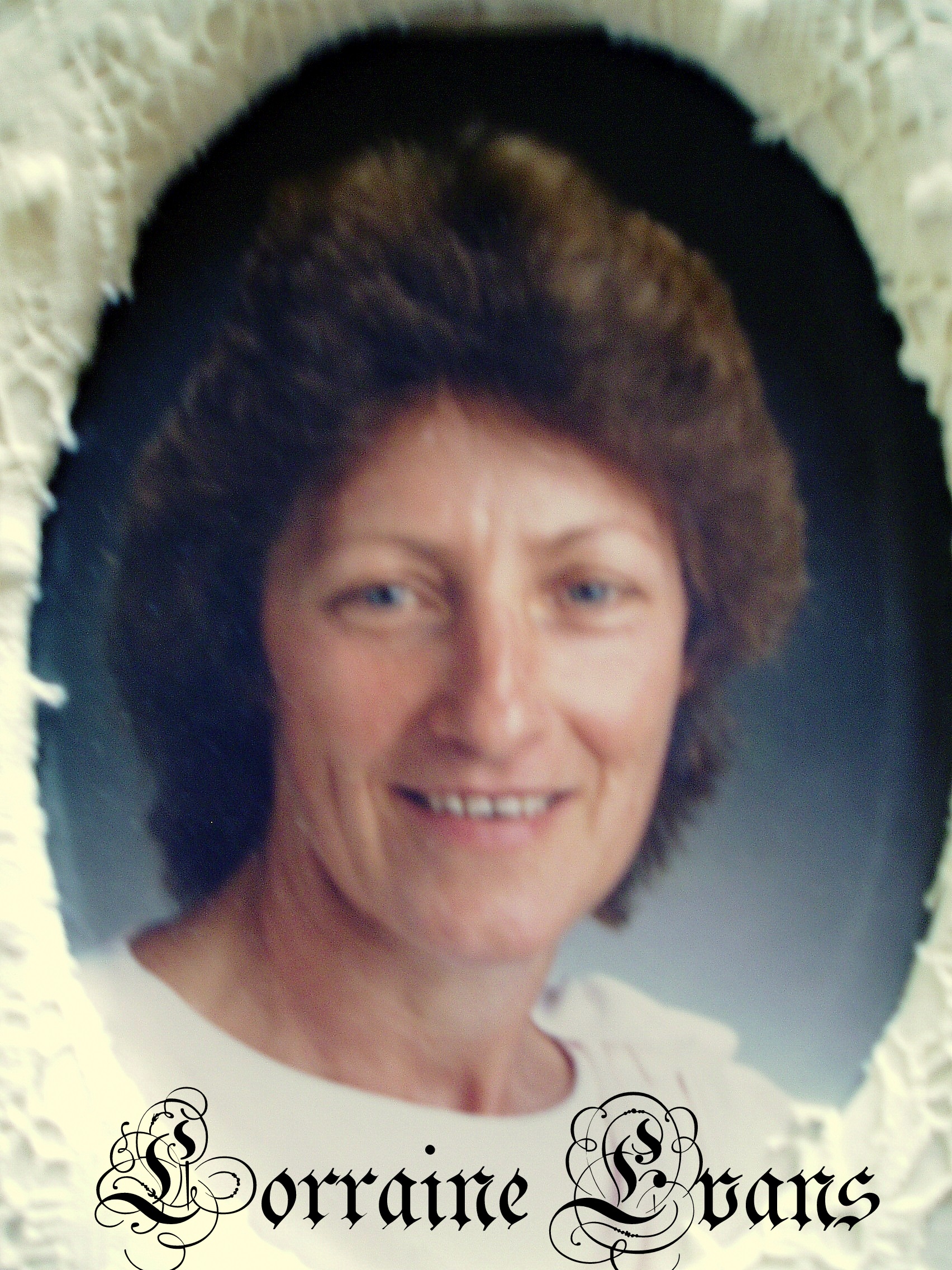 Lorraine Evans was diagnosed with Cancer and has undergone radium treatment. She is strong in spirit and faith and the prognosis is positive. We join with her in prayer to receive a complete healing.
Ps. Roy Short (84 years), a missionary colleague of mine suffered a heart attack and was hospitalized for surgery. He too is in recovery and we continue to uphold him in prayer. Due to his heart attack Roy asked if I would assist him in conducting the Easter Hymnfest which he inaugurated a few years ago. I was happy to do so and the Hymnfest was a blessing to many. Christians gathered from churches throughout the metropolitan area to celebrate the occasion at the Oasis Christian Centre. Despite his heart attack Roy remained as cheerful as ever and gave the announcements as well as concluding in prayer. He is a much loved pastor in the church and a great visitor of the sick. I honour him for his integrity and passion as a true shepherd.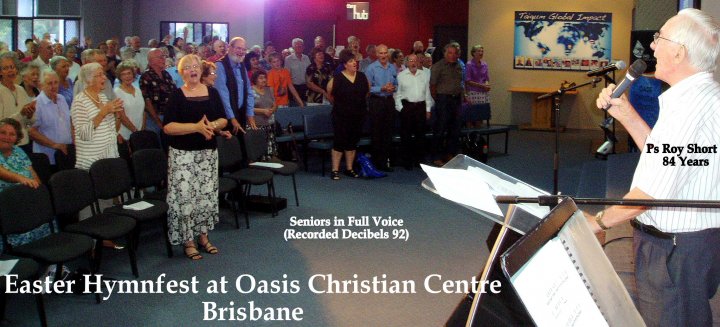 Interestingly those who came enjoyed an unofficial experiment in hearing their voices singing the age old Easter Hymns of the church. A sound reading was taken at 92 decibels. The normal cap on music in the church is around 86 decibels. Which proves my theory that loud music cannot damage the ears if they are human voices. It is loud music that is "poorly mixed" that hurts the ears of the older generation. I just had to say it!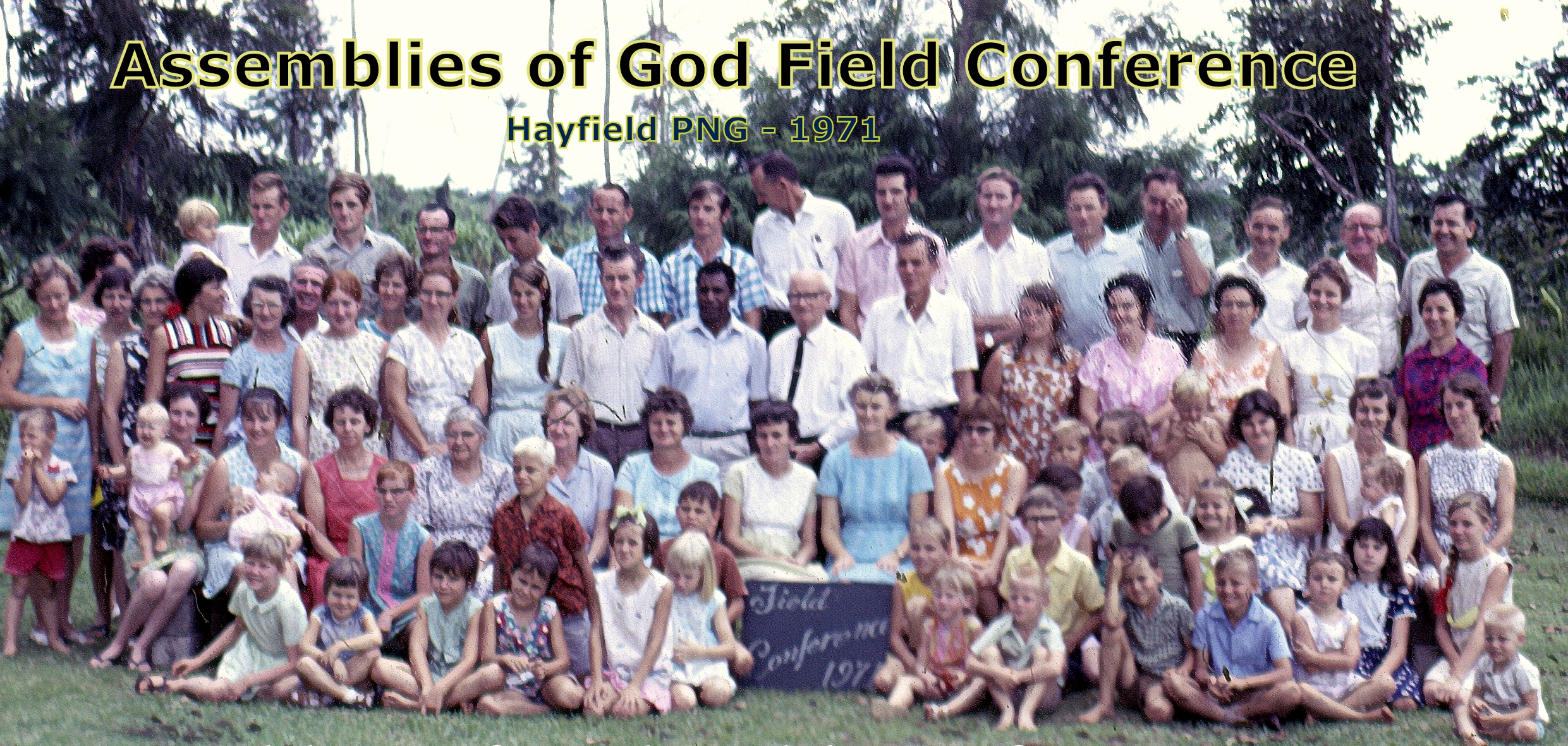 On the internet front I posted this picture on facebook and received many comments & great interest from the missionary children in the photo who are now adults. It brought back many memories.
If I was to list the lowest point of the month it would have to be Professor Richard Dawkins reprehensible attack on Christ during the ABC's Q & A TV programme. The programme directors failed to have a Theologian or Creationist of equal stature in apologetics on the panel to combat Dawkins diatribe. I was incensed.
To list my highest point of the month would be evidence of God's answer to prayer as I talked with my son David on Skype in America. It is amazing and a miracle.  God loves us and He does takes care for His own.   1 Peter 4:12-13;  1 Peter 5:10-11.
Please feel free to browse the pages of this web site and leave your comments.
Fred Evans
Please follow and like us: