June 2012 – The Wife!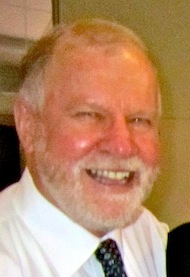 This evening as I was sitting at my desk contemplating what I should write about in my monthly article, which they call a "blog" in Internet language, Betty came into the room and lovingly suggested Its high time you featured an article about women. I thought yes! Now that's a good idea, why not! So I quickly gave the title for my blog this month The Wife. Now I know thats not what she had in mind, because she suggested I should interview some high profile ladies that we know, who have had life experience in ministry and see what they want to talk about.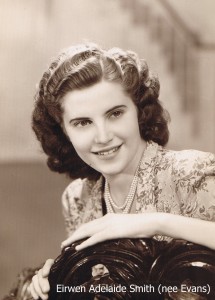 Well it so happens I have left it a bit late for this months article, so I came up with a my idea! Would you believe it, I found an article written by Betty a couple of years ago on this very subject. She may not like it but I want to feature it below. Isn't that a husband's prerogative…? It was written as she was meditating one day about the role of being a wife. I think it is a great article (every man should). So woman of the world take note!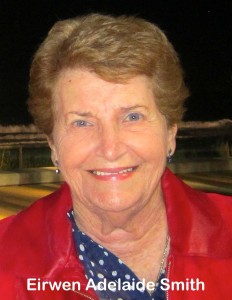 Firstly however, before you get too excited I want to share briefly the events of the month of June. As it happens, it has to do with a number of women in my life. At the beginning of June my eldest sister Eirwen and her husband Ross Smith visited us in Brisbane and stayed with us for a few days. I was so excited at having my sister staying with us as the last time we were together under the same roof was probably 50 years ago when I was a young single guy looking for a wife in 1964.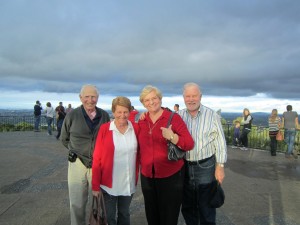 Eirwen is eight years older than me and as a younger brother, I felt particularly proud to have a sister who was so good looking. I was only 13 when she married her husband Ross so I really didn't know her well, as we had been separated for many years while I was growing up in India. She had remained in Australia with my brother Andrew when my parents went back to India to serve their final term as missionaries. Such was the sacrifice my parents made in those days for the kingdom of God!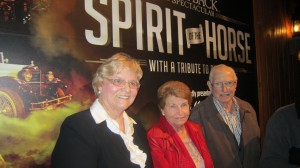 Eirwen is 81 years of age now and still a very attractive woman. During her stay Betty & I was able to take her and Ross around the south east of Queensland visiting tourist spots in Brisbane, the Gold Coast and the Sunshine Coast hinterland. The weather was glorious and we had the time of our lives talking about, not only the beautiful surrounds and eating country fresh cheese and fudge but also about the journey of life with it's triumphs and tragedies.
We visited the "Australian Outback" Horse Show, which was a brilliant visual display of the part horses played in our famous Australian outback history! Some of the visual backdrops of Australia was indeed spectacular. All this we enjoyed while being served a three course Dinner wearing our Cowboy hats as we sat in our seats overlooking the horse arena. Now that's country" hey!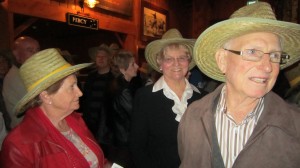 During the month our daughter in law Kylie Evans celebrated her 33rd birthday and so we had another party. "Bring it on" I say!
I love celebrating! Some call it partying but as you age its more of a celebration of life. My encouragement to all, is to celebrate when ever you can as life is too short to let the moment slide. If you want a scripture for that Ecclesiastes 2:24 "There is nothing better for man than to eat, drink, and enjoy his work. I have seen that even this is from God's hand."
Another celebration during the month of June was for the 60th wedding anniversary of Evelyn & Cyril Westbrook. It was a wonderful occasion to honour this veteran couple who have served the cause of Christ for so long in Missions. They are in my opinion one of God's unsung heroes and auguably one of Australia's most prolific church planters. Some would call them "God's Generals."
Scores of family and friends came for the occasion and honoured them. Pastor Ralph Read, (90 years) a former Assemblies of God Superintendent or "President" as the office is now called, prayed with eloquence a blessing over the couple. I hope my mind is as sharp as his when I'm 90! The video is here for you to view and enjoy as you so desire.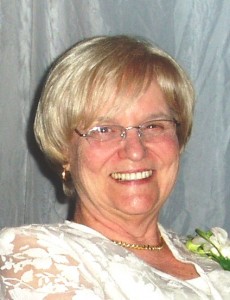 Now for that article I found about "The Wife" written by my better half. I love it, ha ha! Seriously though it is an important issue in today's world so I don't expect many women to comment. For those who have been wounded by the pain of divorce please do not take offense. The object of the article is to address those who have yet to take the plunge into the responsibility of being a wife. Remember it is written by a woman to women.
The Wife
By Elizabeth Evans.
Some more Scribbling and I bet Fred would like to find this one!
There are times in life when, like a mountain climber adjusts his footing on a knot in the climb rope, one reaches a critical point, pauses, takes stock, makes decisions and either goes up or down. The decision made at that critical point determine the rest of the journey.
Even in my lifetime I have seen the proliferation of opportunity for girls to choose their journey in an abundant number of roles, and yet the role causing the heart to pitter-patter, the rose to bloom on the cheek, and the smile to light her face, is the anticipation of the title wife.
I have had cause to review the job description, and my CV for my personal sign up for the role of a Wife. For 10 years of my life, I trained to be a missionary nurse and yet in the blink of an eye I tossed it all aside to take the position wife. Yes, wives can do lots of things but when you take on the wife career that is what you are first and foremost.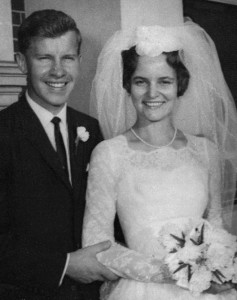 I take pride in the fact that I keep my word to the best of my ability, and I made some magnificent promises on the Saturday that I stood at the church alter. These need reviewing from time to time. In the presence of God, my friends and family I vowed some things. In the euphoria of the moment and without retrospective experience, I promised some things that at times I hated to do, but hey, I vowed a vow and as I said I am proud of the fact that to the best of my ability I keep my word.
The job description of "Wife" lies in the vows made.
Firstly, I vowed to "Love" the person standing by me.
Love has many definitions and Scripture makes it very clear. Before taking on the role of wife, one needs to read 1 Corinthians 13:4-7 many times and ask if that is what you are able to do to the person you are committing to. If not, do not take on the job. There are many other ways to find fulfilment in life. There are also many other women out there who would be willing to do this with the chap in question! If you cannot love the person like Scripture suggests, then let someone who can do it, because it is pointless to make you and the bloke miserable. What then is this thing called love.
Love is patient.
Love is kind.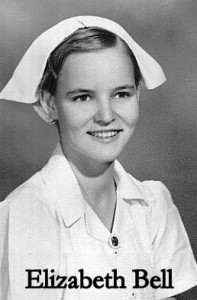 Love is not jealous.
Love does not brag.
Love is not arrogant.
Love does not act unbecomingly.
Love does not seek its own.
Love is not easily provoked.
Love does not take into account a wrong suffered.
Love does not rejoice in unrighteousness, but rejoices in the truth.
Love bears all things, believes all things, hopes all things,-
Love endures all things.
Love never fails.

"Scary hey"
The second part of my vow was to Honour.
The vow proclaimed that I would give this person high respect.
As a nurse, I showed my respect to my patients by allowing them dignity, anticipating and providing for their needs, keeping their confidences, and listening to their words. I hesitate to bring up the Proverbs 31 wife but her husband had honour being known in the gates. There was no bad mouthing or behind his back complaining to diminish his dignity. He was well talked about, well dressed, and respected so that he took his place with dignity among the rulers. Scripture says, Proverbs 14:1 A wise woman builds her house and a foolish woman plucks it down.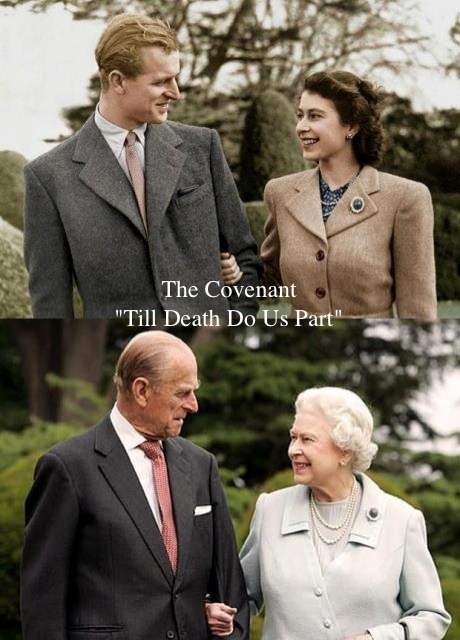 Church leaders have taken on board of late the value in honouring all members of the church community. This takes the form of special words of appreciation in public and privately. It is said, Women need to be loved and men have a basic need to be respected. Men need to feel it and to hear it often. The wife candidate should ask herself does this man have my respect, do I have the capacity to present him to the world with honour, and assure him daily of my respect. If you do not, let someone else do it!
Now we get to the prickly part. Yes, I promised to "Obey".
Some girls have written the word out of their vows. I ponder why?  Submission is a principle of a successful life. It starts with ones parents, schoolteachers, bosses etc. Fitting into this structure makes for a smooth life. So, do girls flee from the obey word because:-
They do not trust this bloke to make good decisions. They don't trust his ability to collaborate.

They do not trust him to do only what is best for them. Well then, do not marry him!

They have not learned to trust themselves to fit in with his plans.
In that case, there is personal work do, firstly in submission to God, followed by other attitudes like domination that need sorting out.
Perhaps a personal belief in ones own power of dialogue and persuasion needs development
The job description goes on
In sickness and in health. Diversity brings it own challenges to everything including the role, wife. The fact is if you vowed it, then you stick with it. That is the job description.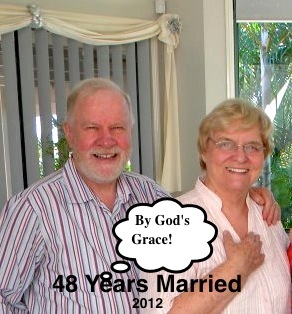 Till death do us part. In my professional role, it has been said to me of some marriages, I don't want to put up with this for the rest of my life. It is sad when the journey gets so bad that a sentiment like that is expressed, but yes, I have seen the principles of the marriage vows turn a bitter marriage into a joy. Yes, I have.
As I write this, I see and hear my Mother and remember her example as she fulfilled the wife role splendidly. She married late 30s to a man mid forties. Mother came from a Christian pioneering Australian family. My father left his Irish home aged 16. He spent his years in the navy, travelled the world, fought several wars, married and buried his wife, and found the Lord in his 40s.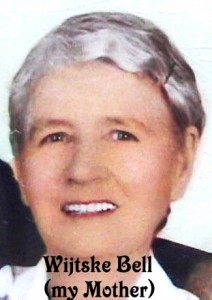 O yes, they were different, but they made it! I remember my Mother's cheeky smile as she said to me, the Lord told me He had given me this man to bring him to Glory. And yes, she did, and had lots of fun on the way.
PS. I can hear women screaming at me, what about the men! O yes, don't get me started on that! However, you know what, when I stand before God the only questions I will have to give an account for are the things that I have done, and I vowed a vow!
So girls be sure you know the job description , check your own CV before you sign up for the job, Wife.
Please follow and like us: